News
In memory of Dr. TrygveGjedrem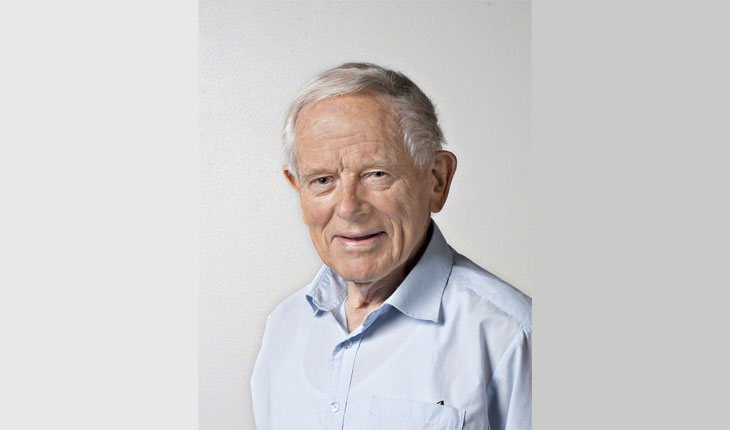 Prof. TrygveGjedrem was a pioneer of farmed fish breeding programmes. Photo: Jon-Are Berg-Jacobsen / Nofima.
Dear colleagues,
On July 21st, we received the sad news that Dr. TrygveGjedrem had passed away. He died peacefully in Ås, Norway, at 92, surrounded by his close family.
With Trygve's passing, the global aquaculture community has lost a true pioneer. Serving as the first director of the Institute of Aquaculture Research (AKVAFORSK, now a part of Nofima) from 1971 to 1989, he built a world-leading research organization that has played a major role in the development of the Norwegian aquaculture sector. Among the most significant achievements under his leadership was the initiation of the national breeding programs for Atlantic salmon and rainbow trout. These pioneering programs were the first of their kind established for any aquaculture species and have served as a gold standard for genetic improvement programs worldwide. Trygve, a geneticist of training, immediately recognized the power of selective breeding to develop more effective and sustainable aquaculture and its critical role in meeting the demand for animal protein to feed a rapidly growing human population. He was instrumental in securing national and international funding for similar programs for high-volume farmed species like tilapias (including the GIFT project), carps, marine fish, and marine shrimp.
Trygve is highly regarded as one of the most scientists within aquaculture genetics. Trygve touched many lives across the world and will be missed. Not only as a superb scientist with exceptional impact in aquaculture but equally for the very kind and humble man he was. Trygve recognized everyone and showed genuine interest in the well-being of his colleagues, students, as well as his fellow man.
Rest in peace, Trygve.
Dr Tran Dinh Luan
Director General of the Directorate of Fisheries in Vietnam