News
Kiên Giang: Fish, oysters found dead massively, farmers suffer dead loss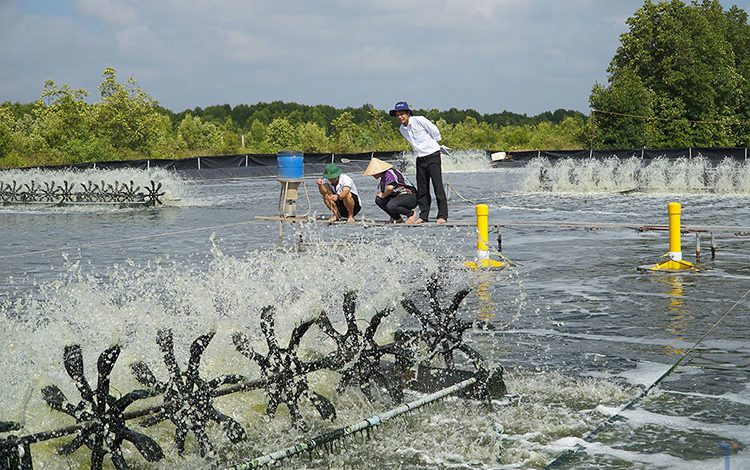 Seafood farmers in Hòn Tre commune of Kiên Hải district, Kiên Giang province have been so worried about the massive death of species related to raft farming such as groupers, cobia, oysters, and green mussels, leaving a great loss in economy.
Farmer Võ Thị Thắm, in Hòn Tre commune, said that she stocked 30,000 groupers nearly two months together with oyster milk and green mussels which were about to be harvested. However, all green mussels and oysters have been found dead for the last ten days, together with 2,000 groupers. "In my experience, farmed aquatic species are found dead massively due to polluted waste water coming from rivers in the mainland. This is not a strange situation as it occurred a few years ago, but it was not as bad as this year". worried Thắm.
So as to save the rest, Thắm spent more than 100 million dong buying drugs to bathe the fish but it didn't change anything and the fish were still found dead. "Each baby grouper cost me 40,000 dong; thus, I had to spend over 1.2 billion dong. Groupers are still small as they have been stocked for just two months, but oysters will be harvested in the next few days, maybe about 10 tons. As oysters are sold at 40,000 dong/kg, I may lose 400 million dong. And as such, my family will suffer from a dead loss from this crop", said Thắng.
Seafood households in Hòn Tre affirmed that fish and oysters are found dead every year due to polluted water resources but about 50-70% of them are harvested. Those who stock a large number of fish and oysters like Thắm can earn 2 billion dong profit. Đặng Tùng Long, Deputy Head of Kiên Hải district's Office of Agriculture and Rural Development, said that competent institutes advised farmers not to stock a large number of species. They should stock different kinds of fish but in small quantities, because this beach is frequently polluted by water disposed of from the mainland, causing serious damages to local farmers. As for the massive death of species, the Office is working with the Agriculture Extension Station and Hòn Tre People's Committee to learn about the number of dead fish and oysters and send samples to professional institutes for cause detection and further instructions.
VFM