News
Build a safe farming area to achieve USD 7.8 billion in seafood exports in 2025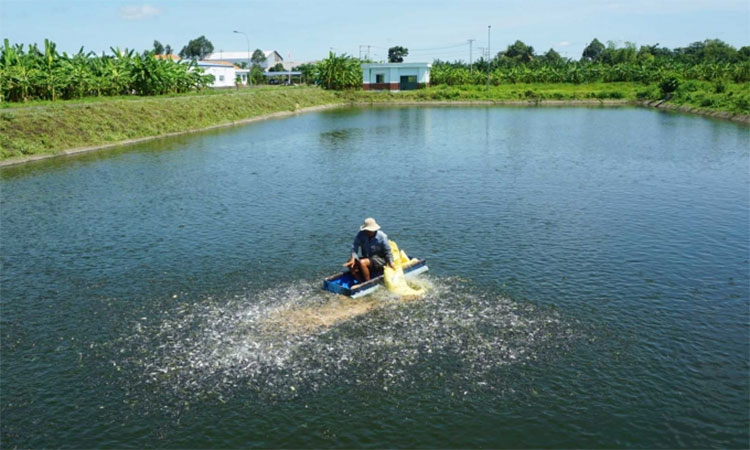 Deputy Prime Minister Lê Văn Thành has just signed a Decision to launch the National Program of developing aquaculture with an aim to achieve USD 7.8 billion from exporting seafood by 2025, self supply materials, and build a farming area for food safety assurance.
The country plans to achieve 7 million tons from aquaculture per year by 2030, providing jobs and raising income for local workers.
Accordingly, during the period 2021-2025, the program sets a target of achieving 5.6 million tons from aquaculture, USD 7.8 billion per year from exports, and an average 4.0% of growth rate per year.
The program also involves the provision of over 50% of blacktiger shrimp broodstocks, over 25% of white leg shrimp broodstocks, and over 70% of pangasius broodstocks.
As for aquaculture development, farmers related to brackish water shrimp farming will apply new techniques into production so as to save water and material, assure environmentally friendly criteria, put a halt to antibiotics, create qualified and high value products, and satisfy the market requirements.
Aquaculture is certified and runs in the direction of removing greenhouse gasses, reducing the use of plastic materials which leaves negative environmental concerns and limiting pollution.
The program involves the diversification of farming methods in accordance with local conditions and climate change adaptation. It also involves the development of shrimp culture in saline soils and farming areas of low agricultural productivity in accordance with natural conditions and local plans of land use.
Farming models that help control temperature in winter in coastal areas from Quảng Ninh to Thừa Thiên Huế will be developed. Black tiger shrimp farming models in mangrove forests such as organic culture and shrimp-rice models will be developed. White leg shrimp farming will be developed in regions of suitable natural conditions in accordance with market demands and local planning of coastal provinces in the Southwest.
Pangasius farming areas continue to be developed in the Mekong Delta and regions of suitable natural conditions in accordance with local planning and plans of land use. Farming facilities must be strictly controlled upon current regulations and will be expanded on the basis of producing high quality products. 
Cold water fish farming will be expanded in potential areas in the Northwest, Highlands, and other localities of suitable water resources.
The Program also involves the development of production system and material supply so as to support aquaculture. Animal feed production will be developed in accordance with various species. Environmentally friendly products used for treating the aquaculture environment will be developed in accordance with each farming model and species.
VFM