News
Minh Phu: Seafood Corporation plans to build 6 seafood sub-projects in the Mekong Delta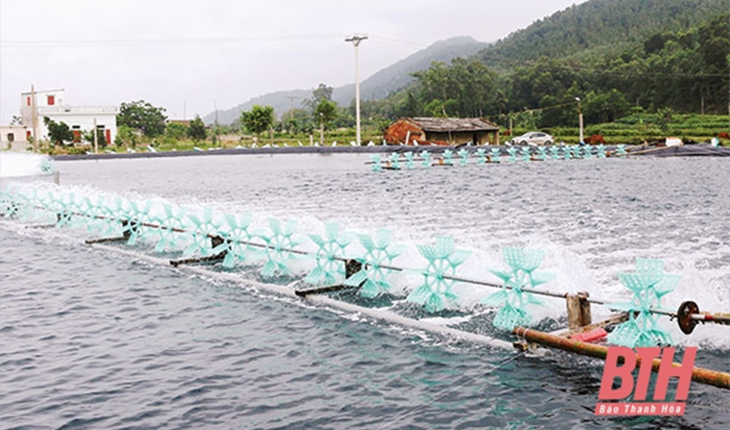 General Director of Minh Phú Seafood Corporation Lê Văn Quang gave his idea of building six seafood sub-projects upon natural conditions in the Mekong Delta.
General Director of Minh Phú Seafood Corporation Lê Văn Quang has submitted to the Chairman of the National Assembly of Vietnam Vương Đình Huệ about his planning and development of six sub-projects in the Mekong Delta.
In his opinion, with the entirely closed system of shrimp value chain, Minh Phú has 18 subsidiaries, one of which is located in the U.S and one in Tokyo capital (Japan), with more than 15,000 officers and workers. 
According to him, the Mekong Delta has an enormous potential of organic shrimp farms and hi-tech super intensive shrimp farms. Moreover, the Mekong Delta is considered the capital of rice and shrimp with a huge area of land being available, which can increase the value twenty times as much as it is now with high profit and competitiveness. However, the Mekong Delta needs strategic and meticulous planning in accordance with natural conditions, adaptation to climate change and sustainable development. 
Accordingly, Minh Phu Seafood Corporation proposes to implement six sub-projects, including:
One, planning the coastal urban areas with harbors being built and residential areas with boat anchorages and fish and marine species processing industrial zones being nearby.
Two, planning to grow mangrove forests where shrimp, crab and fish will be farmed so as to create a range of mangrove forest of 1-2km running from Hà Tiên to Vũng Tàu.
Three, planning high-tech super-intensive shrimp farming areas which are large enough to apply IoT and AI technology so as to bring in high efficiency and capacity. 
Four, planning extensive shrimp farming areas which are large enough to create a biosecurity fence so as to protect and prevent shrimp from getting diseases, help them reach high survival rate, and bring in high profit. 
Five, planning shrimp processing areas and centralized supporting industrial zones with the urban area being located at the center so that workers go to work at the factories easily. Moreover, it must take less than five hours by car to travel from the urban area to the processing areas and the supporting industrial zones so as to reduce the cost of brine cure and transportation, and especially maintain the quality of fresh shrimp. 
Six, planning the rice-shrimp farming areas which are large enough to create a biosecurity fence so as to prevent pathogens from invading shrimp grow-out ponds. The centralized residential area is separated from the rice-shrimp farms and the freshwater lake is large enough to provide water for living and planting. 
In Quang's opinion, if these six sub-projects are implemented in every single coastal province of the Mekong Delta in association with an integrated local and interregional transportation system, each province will take advantage of its own strength and characteristic properties. The planning areas can work together for mutual development. 
VFM