News
Bình Định: 2,8 hectares of farmed shrimp with white spot syndrome virus in Phù Mỹ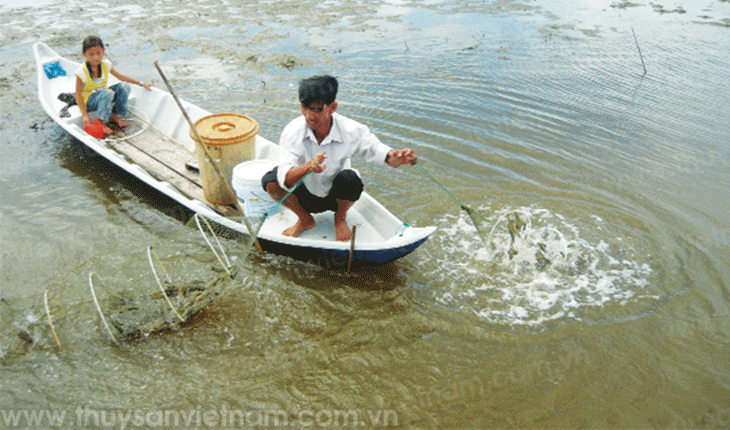 Although shrimp farmers in Phù Mỹ district stocked sub-crops in accordance with the seasonal calendar and instructions of the functional sector, due to the sudden cold weather, which lasted for many days, causing white spot syndrome virus (WSSV) outbreaks with a total area of 2,8 hectares.
According to Mr. Tran Minh Tuan, Head of the Department of Agriculture and Rural Development of Phù Mỹ district, right after detecting the shrimp disease, the district agriculture sector cooperated with localities to guide farmers to completely handle the diseased pond area, avoid spreading the disease. Up to now, the area of cultured shrimp with WSSV has been completely handled.
According to the People's Committee of Phù Mỹ district, in 2020, the district's aquaculture production is estimated at 4.771 tons, up 10.8% over the same period in 2019. The cultured shrimp area is 445 hectares, an increase of 27,4 hectares compared to the year 2019; farmed shrimp production reached 4.006 tons, up 10.5% over the previous year, average productivity reached 9 tons/ha.
VFM