News
Pangasius exports to the US: strictly control antibiotics residues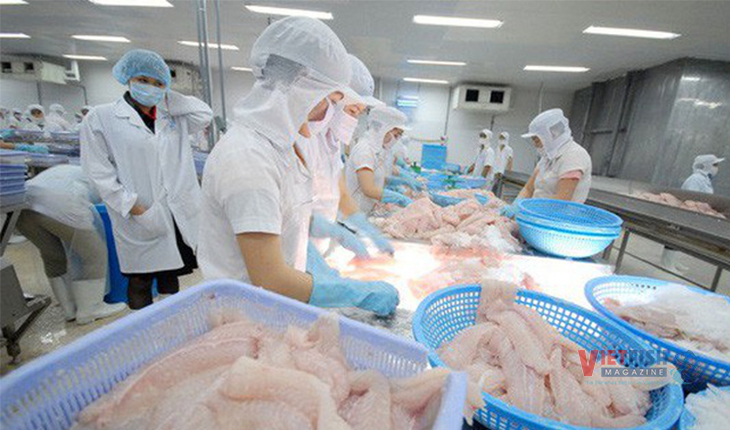 The Ministry of Agriculture and Rural Development (MARD) has issued the "Food safety control program on fish and Siluriformes species exported to the US". So as to export pangasius to this market, farming facilities, transporters, slaughtering/processing and preserving units, and exporters must satisfy requirements of food safety, especially strictly follow regulations of residues of chemical substances, antibiotics, and metals.
This program is set up upon the request by Food Safety and Inspection Service (FSIS) under the US Department of Agriculture, Tô Thị Tường Lan, Deputy General Secretary of VASEP shared. Compared to the 2017 program, the new one changes two contents and includes strict control of broodstocks and antibiotics residues.
Nguyễn Văn Kịch, General Director of CAFATEX Corporation, said that it was hard to control antibiotics residues as companies purchase pangasius materials from different farmers. Lan said that if companies can do well, pangasius quality will be improved and recognized in the market.
This new program will open up an opportunity for pangasius to benefit the lowest anti-dumping duty, Chairman of Vietnam Pangasius Society Dương Quốc Nghĩa said.
Lan said Vietnam has 13 facilities granted certificates of processing and exporting by the US. Two of them are benefiting from a 0% anti-dumping duty rate. It is expected to have more companies being eligible for this benefit in 2021.
According to VASEP, small-sized companies should cooperate with households and lay down specific requirements to control feed amount, antibiotics residues, and commercial pangasius quality if they desire to penetrate the US market in the next few months. Farming facilities and areas should buy broodstocks from qualified centers with certificates breeding programs.
VFM