News
Plastic waste crisis in the fishery sector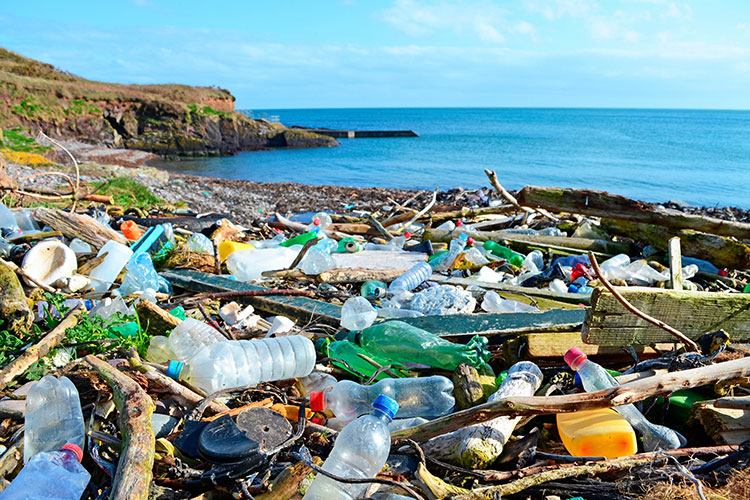 Vietnam needs to take numerous comprehensive measures to reduce ocean plastic waste, develop a blue economy, and promote a circular economy. 
In recent decades, Vietnam's aquaculture and seafood processing industry is developing well with an annual export turnover of about 8-8.5 billion USD. Despite export achievements and domestic goods supply, plastic waste in this industry is a matter of concern.
According to the State of the National Sea and Island Environment Report for the 2016-2020 period, released by the Ministry of Natural Resources and Environment in early August 2021, plastic waste, including marine plastic waste, is an urgent global issue. About more than 70 – 80% of marine plastic waste originates from the mainland. The rest is released directly into the sea, mainly from fishing activities, which are not only deadly to marine creatures but also a major source of plastic pollution in the ocean.  
At the Quy Nhơn fishing port in Bình Định province alone, no fishing boats have waste collection equipment or bring their waste back to shore.
According to the National Action Plan on the management of marine plastic waste, by 2030, Vietnam will reduce by 75% of its ocean plastic waste and 100% of fishing equipment will also no longer be used.
On December 2, 2021, Mr. Nguyễn Thanh Tùng, the director of VIFEP spoke at a workshop entitled "Reducing Plastic Waste in the Fisheries Sector, Promoting Circular Economy and Moving Towards Blue Economy" organized by the United Nations Development Programme (UNDP) and the Vietnam Institute of Fisheries, Economics and Planning (VIFEP):
"In the production phase, the fishery sector needs to use plastic materials. Plastic waste generated during seafood processing is also a waste source of the ocean. Therefore, plastic waste from this sector needs to be collected, recycled, and reused".
"To minimize marine plastic waste, develop a blue economy, and promote a circular economy, Vietnam needs to take several comprehensive measures, such as raising awareness, developing legal frameworks, transferring technology, and mobilizing international and domestic resources", Mr. Đào Xuân Lai, Head of the Climate Change and Environment Unit at UNDP Vietnam, said. 
He also stated that this workshop would provide important inputs so that UNDP and the People's Committees of Bình Định and Quy Nhơn can develop and implement effective models to collect waste from fishing boats and at the Quy Nhon fishing port.