News
Salmon and sturgeon farming on the top of Pù Rinh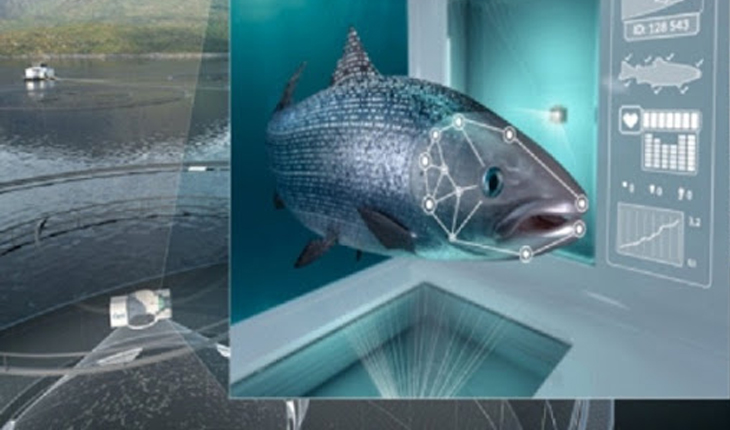 Being fond of the stream on the top of Pù Rinh, Sâm carried out a project of salmon and sturgeon farming. He is the only one in Thanh Hoá province to succeed in rearing this species.
Ten years ago, Thanh Hoá's People's Committee invited the Sa Pa Research Center for Coldwater Fisheries (under the Research Institute for Aquaculture no.1) to carry out the geographical and water survey to rear fish. After surveying the water temperature and pH level, the Center determined only one position in the Tá stream, of Năng Cát village, Trí Nang commune, Lang Chánh district, to rear salmon.
However, this species requires a huge amount of production cost as each fry is priced up to 70 thousand dong. Meanwhile, the provincial People's Committee only supported around 200 million dong. If the project is given to unaffordable or unwilling farmers, it can not be successful. The failure of the project is totally predictable.
In the face of this situation, the People's Committee of Lang Chánh district put their faith in Hà Khắc Sâm, owner of a construction business in Cành Nàng town.
In Sâm's opinion, Pù Rinh is located in the Chí Linh mountain range where the Tá stream runs through and never ends. Water in the Tá stream is pure, with temperature ranging between 11 and 23 degree, which is suitable for rearing coldwater fish.
However, it is difficult and costs much money to build a road from Trí Nang commune to Pù Rinh top, and build a farming facility here.
Sâm is only aware of the fact that salmon is a high quality species that brings in a high economic value, he has never seen a farming model of this species. After being selected by Lang Chánh's People's Committee, he went to all salmon farming ponds in Sa Pa to learn the techniques of culturing this fish or building a grow-out pond.
In early 2010, Sâm decided to construct a road to the Tá stream and build three grow-out ponds in the 300m2 area. The inside of the ponds is covered by inox and a sun-proof shelter is built above. A running water system is constructed to bring water from the Tá stream for salmon culture.
All people had major worries about the 3 billion dong-cost-work wondering whether or not it would be successful, some talked himself out of the project.
Not only does the construction cost much money, but also fries are expensive. It cost me 420 million dong buying 6,000 fries for the first time. One kilogram of feed for salmon at that time is imported at 55 thousand dong. Expensive feed and short supply resulted in the fish being starved in the whole week. It was strange that this species would rather starve to death than eat other kinds of feed. A domestic production unit can product feed for salmon, 35 thousand dong/kg.
In mid-2011, Sâm's first salmon were harvested, around one kilogram each.
However, high production cost resulted in prohibitive prices of commercial salmon in the face of unstable sellers in the province. He did transport salmon to Hà Nội, but a long distance led to unexpected death of the fish and he earned just very few profit.
While nearly 300 million dong was spent on feed and sellers had not been found, Sâm coped with a big challenge late 2011 when heavy rain dragged flash water into salmon ponds. A vast majority of salmon were wiped away, the remaining fish left in ponds were all found dead due to cloudy water and lack of feed. He and his wife collected those fish in tears.
"7-8 tons of salmon were wiped away along the current of the Tá stream. Around two quintal of salmon were found dead because we couldn't take them out of the village due to flash flood. I slaughtered those dead fish, took out the guts, and rusted them with salt as food which I shared to my family and villagers. Under an unbearable sorrow, my wife was sick for a whole month. I had been working hard for two years but billions of dong went away with the current just in seconds. Me and my wife were empty-handed, some neighbors felt sorry for us and comforted us, there were some whispers", Sâm remembered.
It took a long time, after the People's Committee of Lang Chánh district and People's Committee of Thanh Hoá province gave us some advice, Sâm and his wife thought of doing it again.
"After we lost all commercial salmon, Deputy Chairman of People's Committee of Thanh Hoá province Nguyễn Đức Quyền came to visit and comfort us. He promised to give us financial support so that we could continue to rear salmon. Actually, at that time, we still had ponds, equipment and water resources. I decided to do it again and rear both salmon and sturgeon this time", said Sâm.
After being granted an one billion dong loan, in 2013 he built another 6 ponds of commercial fish and 5 race-way nursery ponds. Except for 4,000 salmon, he bought 10 thousand sturgeons. Fortunately, the survival rate was high this time as he was experienced. And a domestic company offered him its feed at 35 thousand dong/kg. Thus, he had a stable supplier of feed, preventing the fish from starving for days as in the past. By the end of 2014, all salmon and sturgeon were sold out to local restaurants, he earned 2 billion dong revenue and 500 million dong net profit. It was considered his breakthrough in the last ten years.
In 2018, Sâm imported common whitefish from the EU to rear in his ponds. However, 6,000 fries were all found dead after two months of stocking because he didn't learn well about them. And yet, he continued to import for another crop and is seeing them weigh up well now.
According to Sâm, as compared to sturgeon, it's more difficult to rear salmon and common whitefish. Actually, through these years, he concluded that water resources should be put on the first priority when rearing coldwater fish. The colder the water is, the less disease fish will be infected, making them weigh up well. When the fish are fastidious about feed, he let them lie in a salt bath.
Until now, salmon and sturgeon in Sâm's farm have been considered a specialty in Thanh Hoá. He produces around 9-10 tons of commercial fish every year on average, earns nearly 3 billion dong revenue and 500-600 million dong net profit. He said that he can afford expanding the scale of his farm, but if he wants to produce more fish, he must have a other distribution channels.
VFM