News
Prime Minister calls on Saudi Arabia to soon lift its ban on Vietnamese fish imports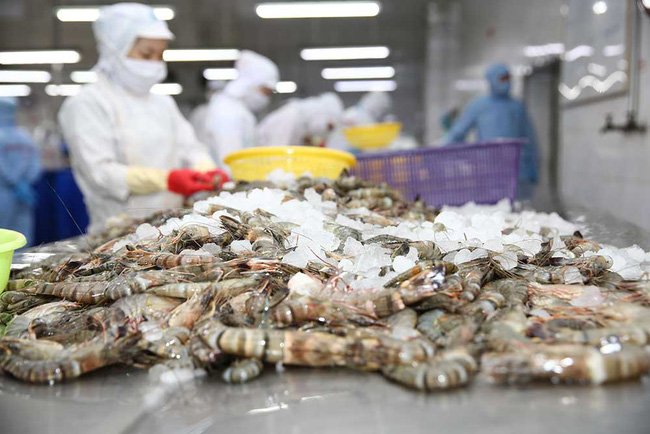 Vietnam's Prime Minister Phạm Minh Chính proposed Saudi Arabia to lift its ban on Vietnamese seafood imports and increase their purchases of Vietnam's agricultural products.
In the morning of March 17, at the Government Office, Prime Minister Phạm Minh Chính welcomed Saudi Arabia's Foreign Minister Prince Faisal Bin Farhan Al Saud for his courtesy visit.
During the meeting, Prime Minister Chính suggested that Saudi Arabia should promptly remove all sanctions of importing Vietnamese seafood and increase purchasing Vietnam's agricultural products for mutual market expansion.
Prime Minister Chính proposed Saudi Arabia to share their experiences to support Vietnam to approach the commodity market and services upon Halal standards, facilitate Vietnam's enterprises to participate into the projects of supplying petrol services to Saudi Arabia, create opportunities for Vietnamese enterprises to exchange information and experiences with Saudi Arabia's partners in the field of desalination, energy, and industry.
Besides this, Prime Minister Chính affirmed that Vietnam's competent authorities are willing to create favorable conditions for Saudi Arabia's investment funds and groups that are looking for opportunities in Vietnam. He proposed that Saudi Arabia's Development Fund to increase the number of projects and the preferential capital scale of each project so as to help improve the living of Vietnamese in remote areas.
Prime Minister Chính suggested Saudi Arabia receive more skillful workers from Vietnam to work in services (restaurants, hotels, retails) and medical care (nurses, doctors); and proposed Saudi Arabia's competent authorities to develop necessary methods to ensure safety and legal rights for Vietnamese workers in Saudi Arabia.
Saudi Arabia's Foreign Minister said that there is lots of potential for Vietnam and Saudi Arabia to promote further cooperation in many fields, especially trade and investment.
Accordingly, he completely agreed with Prime Minister Chính's proposals and regarded this as a routine to promote the cooperative relationship between two countries, and affirmed that he would work closely with Vietnam's Ministry of Foreign Affairs and talk with Saudi Arabia's ministries, sectors, and enterprises about the above routine so as to enhance bilateral cooperation in every field, especially the economy.
Trong năm 2021, kim ngạch trao đổi thương mại của Việt Nam và Saudi Arabia đạt gần 2 tỷ USD, tăng 26,5% so với năm 2020. Saudi Arabia hiện là một trong những đối tác kinh tế quan trọng hàng đầu của Việt Nam tại khu vực Trung Đông.
In 2021, the two countries' import-export value hit nearly USD 2 billion, up 26.5% as compared to 2020. Saudi Arabia has been one of the major economic partners of Vietnam in the Middle East.
VFM