News
Redtail loach is in high demand despite 750,000 dong/kg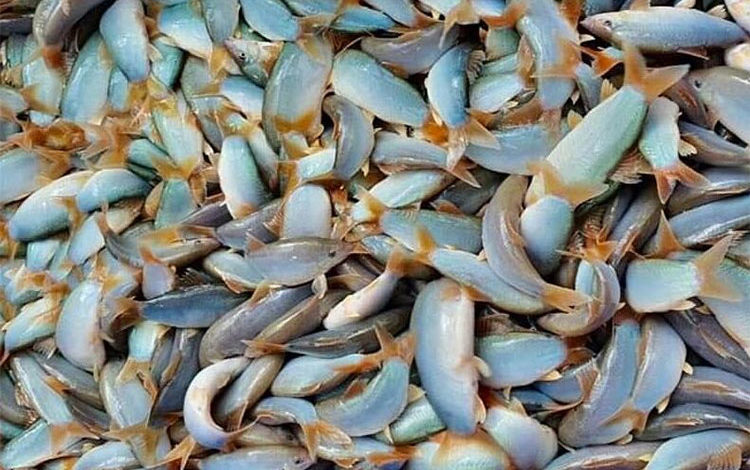 Prices of redtail loach, a specialty in An Giang, have been increasing, even by twofold from the same period last year.
Linh, the owner of a seafood store in Tân Bình of Hồ Chí Minh city, sells about 30 kilograms of redtail loach a week and it is sold in the blink of an eye. As it's not the flooding season, redtail loach has been in scarcity for the whole week, so she had to look for fishermen in An Giang to buy redtail loach from them, a few to tens of kilograms each trip. There may be hundreds of kilograms of redtail loach being sold per day during the main season.
"I have only five kilograms, hence the price of 750,000 dong/kg. Even though prices are twice as much as last year, redtail loach is a favorite of consumers", said Linh.
Having about ten kilograms of redtail loach, Loan in district no.8 does not have enough to sell. "My loyal customers ask me to call them when redtail loach is available". I have just a few kilograms while the demand is threefold", said Loan.
Not as expensive as wild-caught redtail loach, farmed redtail loach is sold at up to 650,000 dong/kg, up 30% from last year.
Hoàng, the owner of a seafood store in Gò Vấp, said that it takes seven months to harvest redtail loach. This kind of fish is easy to die when being transported in a long distance, thus preservation is a challenge. Freight charges of fresh redtail loach to Hồ Chí Minh city always stay high.
In his opinion, natural redtail loach is in scarcity this time, thus fishermen have to go downstream such as Cần Thơ, Sóc Trăng, Hậu Giang to catch this fish.
The survival rate of farmed redtail loach is low. This kind of fish takes about 7-8 months to be harvested from cages. Despite simple farming techniques, farmers must master the farming techniques and living practices of redtail loach. For good growth, redtail loach cages must be located in places with pure water and strong current. Besides, farmers must visit cages and clean the farming area frequently to prevent redtail loach from catching diseases and dying.
According to the Office of Agriculture and Rural Development of An Phú district in An Giang, redtail loach can bring high economic value, but not many farmers engage themselves to this fish. Those related to redtail loach farming must master techniques and learn specifications carefully to avoid massive death.
Redtail loach usually appears in the flooding season (July-October in lunar calendar). This kind of fish is flat and at the same size of three fingers, the biggest one is one meter long. Its skin is smooth without scales. Its tail, fin, and back fin are red-orange beautifully. It is usually caught by mesh in the flooding season.
VFM