News
"Rescue" oysters in Vân Đồn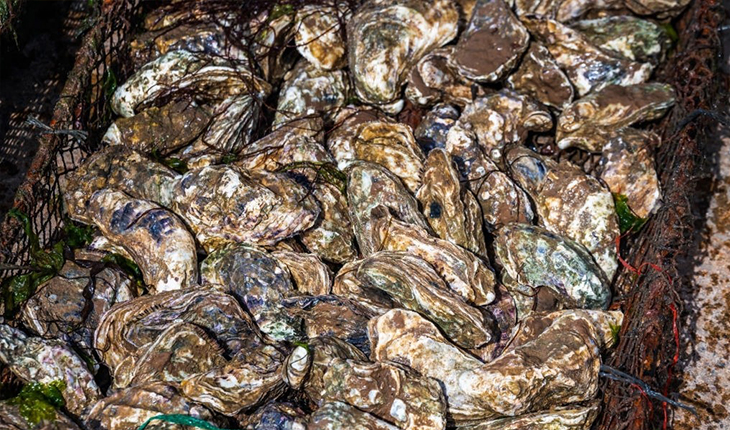 Oyster farmers in Vân Đồn, Quảng Ninh are facing difficulties finding sellers, resulting in a slump in prices. Farmers and small traders are struggling to rescue this species.
Wholesale prices of oyster size 11-14 pcs/kg after being harvested in Vân Đồn were 20,000-22,000 dong/kg in the past, it is down sharply to 17,000 – 19,000 dong/kg this year. Small sized oysters are much cheaper, some are sold at 7,000 – 8,000 dong/kg.
The slump in prices affected the livelihood of oyster farmers due to the increasing cost of spat and workers.
To address this situation, oyster households in Vân Đồn tried the online sales in groups, forums, selling oysters to consumers in Hà Nội, Thái Nguyên, Hòa Bình, Phú Thọ, Ninh Bình, and Nam Định. According to seafood wholesalers in Vân Đồn, the COVID-19 pandemic drove in lay-off, resulting in many farmers crowding online groups and forums to sell their products.
Wholesale prices of oysters size 25-28 pcs/kg range at 8,000 dong/kg, size 16-20 pcs/kg range at 14,000 dong/kg, size 12-15 pcs/kg range at 16,000 dong/kg and big sized ones (less than 12 pcs/kg) range at 21,000 dong/kg.
VFM