News
Seafood exports in the first half year only achieve one-third way through its year-long period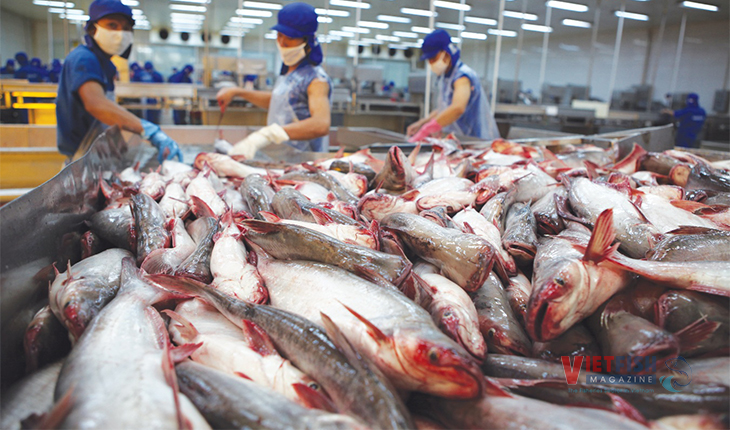 According to the Directorate of Fisheries, Vietnam's seafood export turnover reached $3.56 billion, equal to 91.4% of the same period last year and covering 35.6% of the plan. The fisheries industry sets a target of bringing in $10 billion from exports in 2020.
The COVID-19 pandemic has seriously affected the production and development of the fisheries industry, especially seafood exports with seafood consumption being on a sharp decline. Summer heat and salt intrusion hit the aquaculture in the Mekong Delta.
The production, processing and exports of pangasius is decreasing due to a double impact of the coronavirus pandemic and long lasting salt intrusion.
Meanwhile, pangasius output in 2019 reached 1.72 million tons, resulting in a surplus and consumption difficulties. The dependence on exports has dragged the industry into challenges when orders are canceled or delivery is delayed to after the social distancing order is placed in most importing countries.
The weather and coronavirus outbreak are blamed on the 50% decrease in capacity by many post larvae facilities. Some were put on hold and laid off workers when post larvae consumption got stuck. However, favorable weather conditions and growing demand in post larvae has triggered facilities to boost production since April.
Beside this, the European Commission hasn't had its yellow card warning imposed on Vietnam's wild caught seafood removed.
VFM