News
Seafood prices bounce back in the southern province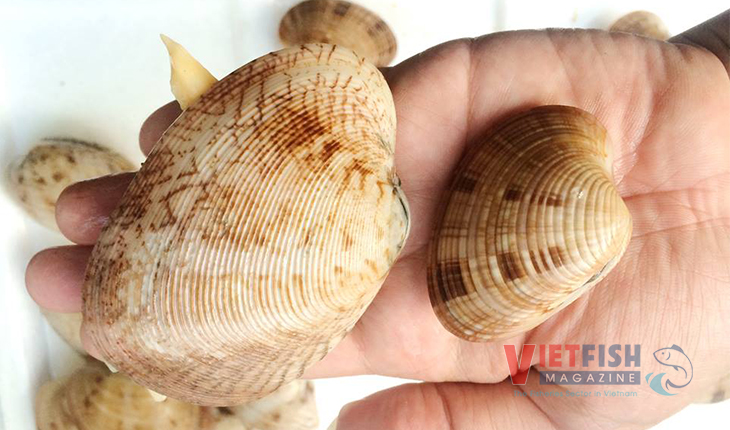 After nearly 2 months of dull situation, the seafood market in Trà Vinh has been busy for nearly one week, pricing marine species up 10,000-15,000 dong/kg.
A large amount of black tiger shrimp, whiteleg shrimp, giant tiger shrimp, sea crab and blood oyster are purchased by traders.
In particular, black tiger shrimp size 10-15 pcs/kg is sold at 290,000-300,000 dong/kg, up 20,000 dong/kg; whiteleg shrimp size 90 pcs/kg is sold at 100,000 dong/kg, up 10,000 dong/kg; giant tiger shrimp is sold at 130,000 dong/kg, up 10,000 dong/kg; blood oyster size 60 pcs/kg is at 70,000 dong/kg, up 15,000 dong/kg.
Farmer Nguyễn Thị Nhanh in Thôn Vạn hamlet of Long Hòa commune, Châu Thành district made a partial harvest on 0.2ha sea crab farm and sold meat crab size 6 pcs/kg at 160,000 dong/kg, making a profit of 30 million dong/ha/crop. She predicts crab price will rise in the run-up to the holiday on April 30.
Nguyễn Thị Thu, owner of a purchasing agency in Long Hòa commune said that when the coronavirus pandemic is brought under control without any cases confirmed in Hồ Chí Minh city and provinces in the last 15 days, demand in food and seafood is growing back.
Many purchasing agencies in Hồ Chí Minh city have placed orders of various marine species since last week with higher prices, helping farmers reduce difficulties in looking for sellers.
Farmers in the coastal areas in Trà Vinh province have selected crab as key farmed species to replace 1 or 2 shrimp crops so as to reduce risks from producing 3 shrimp crops in a year.
VFM