News
Camimex faces the potential risks of unsold stocks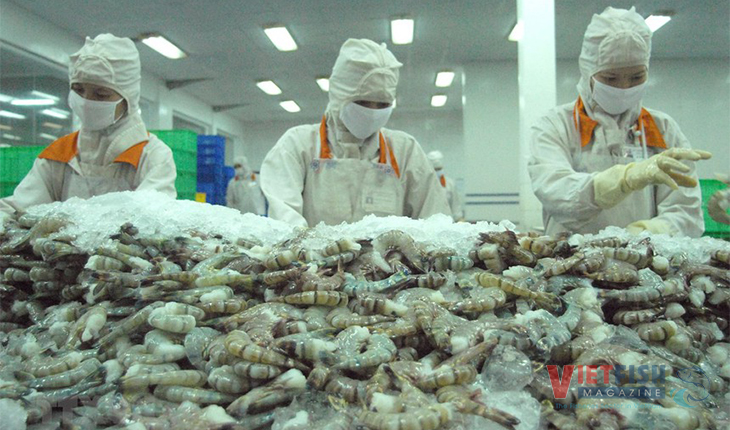 In 2019 Camimex JSC saw an upward trend of unsold stocks, which is possibly a "time bomb" hung above the company in 2020
According to the audited fiscal report in 2019, the unsold stocks as of Dec. 31. 2019 was valued at 581 billion dong, up 38% compared to earlier this year. The increasing amount of unsold stocks is considered a "time bomb" hung above the company.
Camimex is a seafood company and well known for organic shrimps used for processing to export. The organic shrimps are reared in a 40,000ha farm in Cà Mau. The company produces and exports around 10,000 tons of shrimp finished products to the world.
Camimex's unsold stocks are highly "sensitive" as they will be easily rotten after a long time of storage. Moreover, cold storage is operated for preservation, resulting in high costs.
The unsold stocks in 2019 were mainly processed products with an original price of 597.7 billion dong. The unsold stocks as material are valued at 11.2 billion dong.
Camimex has three processing factories in nearly 4.5ha land with 2,500 workers, producing 15,000 tons of finished product every year. However, the current situation of finance may deactivate these factories because continued production will increase the amount of unsold stocks. On the other hand, the company's cold storage facilities with capacity of 2,000 tons in Cà Mau and Hồ Chí Minh city will be so busy.
If objective risks, which may reduce the consumption, are excluded and Camimex supposingly remains the sales as in 2019, it will take time for the company to deal with such a huge amount of unsold stocks of 2019. In 2019, the company brought in 750.5 billion dong from its sales, which means the amount of unsold stocks by the end of 2019 will be sold in three quarters.
VFM