News
Strategy for agriculture to rise to the height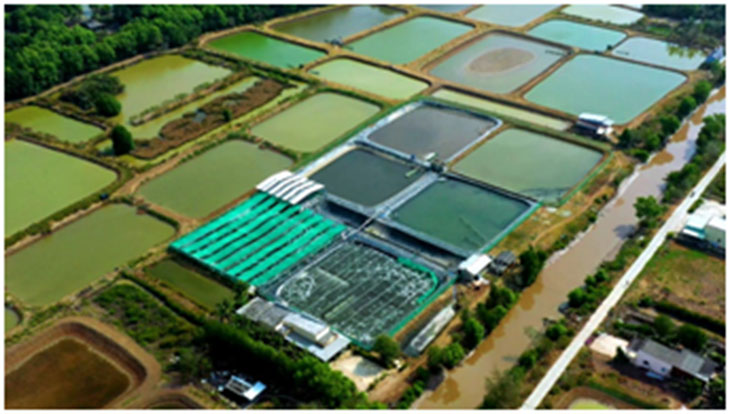 Deputy Prime Minister Lê Văn Thành has just signed the Decision no.150/QD-TTg approving the Strategy for sustainable development of agriculture and rural, period 2021-2030, vision to 2050. The strategy involves an overall target of building up an agriculture for commodity production as well as developing agriculture based on local advantages.
Vital position
As for agriculture development up to 2030, the Government affirms: "Agriculture, farmers, and rural play strategic roles in our career of industrialization, modernization, development and protection of the country, preserve and promote national cultural identity and protect the ecological environment".
According to the social development and international integration trend, not only will agriculture development help increase income and boost exportation, but also it sets a target of promoting national cultural identity in the world. Thus, agriculture development must be carried out together with developing rural and culture, establishing cultural communities, developing education, building trademarks of products credible to the domestic and global markets.
As planned by 2030, the growth rate of GDP in agriculture will reach 2.5-3% per year on average, the growth speed of productivity will reach 5.5-6% per year on average, the market expansion will be focused, especially the exporting markets. The growth rate of export value will reach 5-6% per year. Individual income will be raised and poverty will be reduced. Income of rural residents will be 2.5-3 times as high as in 2020. The Multidimensional Poverty Index in rural areas will reduce by 1-1.5% per year on average. The density of agricultural labor of the total number of labor in the society will reduce by below 20%, and the rate of educated labor will reach over 70%. At least 90% of the country communes have met the standards of  "new-style rural areas" and 50% of them are qualified for "advanced standards". Moreover, the forest cover will remain at 42%.
Pay attention to fisheries as strength
The target of the strategy of sustainable development of agriculture, period 2021-2030, vision up to 2050 involves increasing the area of marine and coastal preservation by 3-5% of the national natural waters. The fisheries will be developed in the direction of industrial farming areas with large scale and modern technologies. Small farms will be applied with eco-friendly farming technologies. Marine aquaculture will be invested, nearshore ecological environment and resources will be protected.
The Government pays more attention to the strategy of developing the fisheries upon chains with building connections among farmers, processing plants, hatcheries, and feed millers. Traceability must be assured and farmers' income must be raised. Sustainable development of agriculture depends mostly on aquaculture methods which adapt to sea level rise and climate change. Thus, the Government will make an investment and finalize the planning of the dyke system to enable aquaculture in coastal areas. The model of aquaculture in association with seafood exploitation and ecotourism is encouraged because this direction helps build new rural areas in association with preservation of marine cultural value and tourist attraction.
Major target
Deputy Minister of Agriculture and Rural Development Phùng Đức Tiến shared his opinion in a Lunar New Year event: "We set a target of achieving USD 8.9 billion from exportation in 2022. Marine aquaculture will be paid special attention this year. The Prime Minister signed the Decision no.1664 regarding marine aquaculture development up to 2030, vision to 2045. Vietnam is planning to focus on marine aquaculture, especially offshore farming. The 1 million km2 coastal line promises a huge potential".
When the Covid-19 pandemic is under control in 2022, the EC will pay a visit to review Vietnam's offshore exploitation. Accordingly, the "yellow card" must be removed within 2022-2023 upon the direct request by the Prime Minister; this is also a special assignment of the agriculture industry in 2022. The Trade Promotion Agency under the Ministry of Industry and Trade gives a forecast that Vietnam's seafood exports will continue to rise in 2022 with a worth of USD 9.2 billion from the volume of 2.1 million tons, up 3.9% in volume and 3.5% in value as compared to 2021.
According to VASEP, Vietnam's shrimp exports will increase by 10% to USD 4.3 billion in 2022. This optimistic forecast has been given based on the economic recovery from countries, and the increasing demand for shrimp from the US and the EU. Shrimp exports to the US and the EU are forecasted to increase by double digit numbers; exports to China will recover after a slump in 2021; exports to Korea and Japan will increase slightly due to stable demand.
Pangasius exports are showing positive signs when the Chinese market is in higher demand for this species than the previous year. This is attributed to China's empty stockpiles and threats from the overwhelming pandemic. Earlier this year, prices of pangasius material in the Mekong Delta showed an upward trend when processing factories were increasing their capacity to produce for the export purpose.
Nguyễn Anh
The Ministry of Agriculture and Rural Development is building a "Project for food safety and agricultural quality improvement, period 2021-2030". The Project covers solutions to the finalization of food safety management policies, regulations of building codes for planting areas, farming areas, grow-out ponds, and traceability; further responsibilities of producers and companies; and penalties for violations.