News
VietShrimp 2023 hopes to reach the world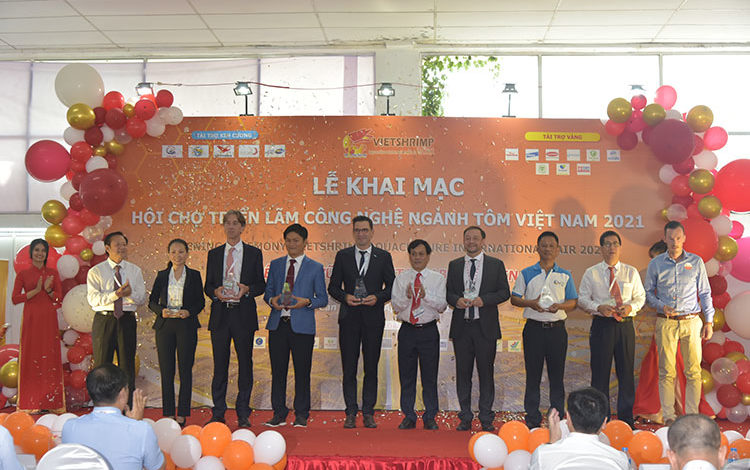 The VietShrimp Aquaculture International Fair 2021 (VietShrimp 2021) was successfully held, however, attended by just a few foreign visitors due to the COVID-19 pandemic. In 2023 when the world is open, VietShrimp is anticipated to attract businesses from leading countries in fisheries.
True global reach
The Organizers of VietShrimp 2023 said that this event would attract international businesses and organizations, including Counselors of India, Israel, and Korea. Moreover, non-governmental organizations and associations that were absent from the VietShrimp 2021 intended to participate in this event to look for cooperation opportunities with Vietnam's businesses.
International businesses working in Vietnam have already registered to attend the event, including Thang Long Group, Skretting Vietnam, Viet Uc Seafood Corporation, Uni-President Vietnam Ltd., Co, RYNAN Technologies Vietnam JSC, and Lallemand Animal Nutrition.
VietShrimp 2023 will boost domestic seafood trading and exportation. While the Covid-19 pandemic, inflation, and strike between Russia and Ukraine are affecting the fisheries, such events as VietShrimp 2023 will help find solutions to the sustainable development of the sector. 
Tackle challenges
According to VASEP, the fisheries have faced lots of difficulties since 2020, affecting productivity and profit. Besides, shipping on many routes costs four or five times as much as before.
On the other hand, about 40-50% of the fishing vessels have stayed idle, leaving a reduction of 70-80% of materials in processing factories. Businesses have to increase imports of materials, and yet they are not sufficient for processing.
Materials from aquaculture accounts for 70% of the materials used for processing for export purposes. Thus, businesses are all thinking about expanding the farming areas. However, due to urbanization, the farmland shortage is a big challenge to businesses and farmers. Moreover, they have to tackle difficult procedures for certification of traceability of exploited seafood.
In the face of all these difficulties, leading experts in fisheries from Vietnam and other countries participating in VietShrimp 2023 will discuss and find solutions to help businesses overcome challenges for the development of Vietnam's fisheries.
Dương Xuân Hùng

Head of the Organizers of VietShrimp

The last three events of VietShrimp have left a good mark on visitors. The Organizers do not stop learning from every event of VietShrimp so as to turn VietShrimp into a place for farmers, businesses, managers, and scientists to meet each other. Putting the "credibility" first, we have our human resources improve their creativity and dynamism; thus, we believe that VietShrimp 2023 with title "Enhance the value chain" will continue to bring a great achievement to domestic and foreign participants related to fisheries.
Dr. Võ Thị Ngọc Giàu

Chairman of the Board of Anh Tuan Production & Trading Ltd.,Co

VietShrimp 2021 left a strong impression about a professional organization, creating favorable conditions for domestic and foreign businesses to connect with each other. We hope that the VietShrimp 2023 will be held more professionally. Our company is ready for cooperation, exportation, and quality improvement so as to satisfy partners related to the fisheries.