News
Thanh Hóa: Hoằng Hóa district prepares conditions for shrimp farming in the spring-summer crop 2021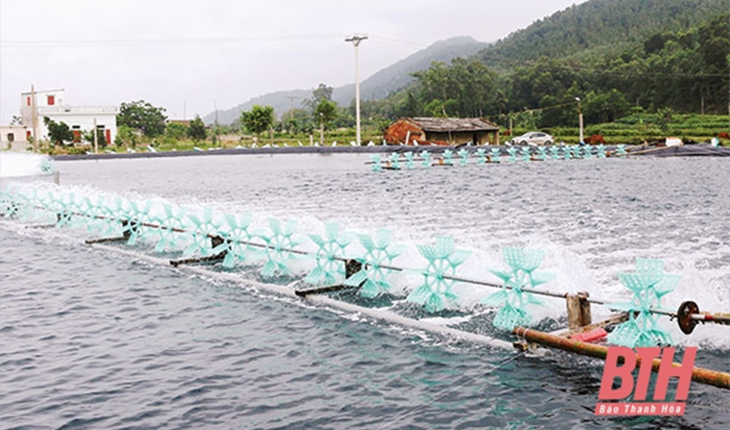 Thanks to the good use of the potentials and strengths of natural conditions, the aquaculture activities of Hoang Hoa district maintain and develop in a positive direction.
Of which, there are 17 brackish water aquaculture communes with an area of 1,832.4 ha of land for aquaculture. In addition to mainly improved extensive farming, the area of intensive farming of vannamei shrimp is more than 210 hectares, a significant increase compared to previous years, mainly in the communes of Hoằng Yến, Hoằng Phụ, and Hoằng Đông… In which, there are nearly 20 hectares of intensive shrimp farming using high technology and high technology in a covered house, bringing high productivity and profit.
Particularly for spring – summer shrimp crop in 2021, Hoằng Hóa district directs communes to have aquaculture areas, guides farmers in improving ponds and lakes, well preparing conditions for stocking new crops. The seasonal calendar frame of the district guides to stocking black tiger shrimp seed from March 8 to the beginning of April 2021, the density is 5 – 7 pieces/m2 (for PL15 shrimp), from 3 – 5 pieces for nursery (2 – 3 cm), stocked seedlings should be stocked to ensure good growth, high survival rate and adaptation to the environment, and stocked green crabs and mullet. For intensive white shrimp farms, we should only raise 2 crops/year, especially those in the roofed tank system, the infrastructure ensures that it is not affected by the weather. The owners are surveying and selecting reputable facilities that provide quality breeds, ensuring a new crop for high productivity, contributing to completing the district's total aquaculture production plan of 23,000 tons in year 2021.
VFM