News
Vietnam be listed in top ten countries producing the largest output of sturgeon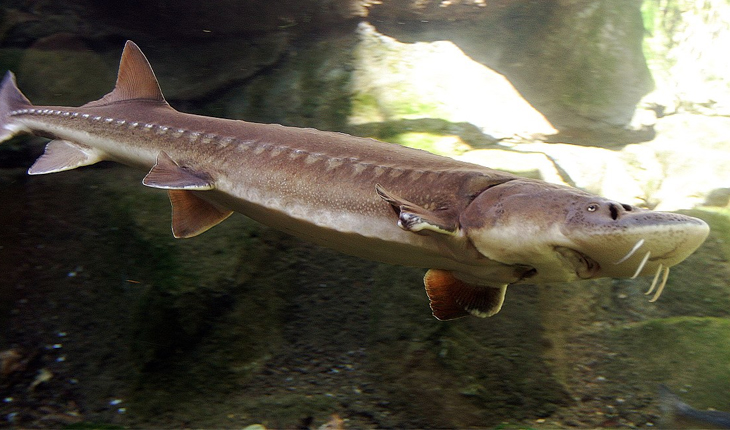 So as to compete against imported fishes and smuggled fishes from China, Vietnam's companies have to diversify sturgeon and tuna products.
According to the Directorate of Fisheries (under the Ministry of Agriculture and Rural Development), Vietnam has 25 provinces related to cold water fish, with the vast majority in northern provinces and highlands, specifically Lâm Đồng, Lào Cai, Sơn La, and Lai Châu. With 95 tons of cold fish water in 2007 and up to 3,720 tons in 2020, Vietnam has been listed in the top ten countries producing the largest output of sturgeon, together with China Russia, Italia, Bulgaria, Iran, the US, France, German and Poland.
Increasingly growing demand in consumption
Trần Đình Luân, General Director of the Directorate of Fisheries (under the Ministry of Agriculture and Rural Development) said that among Vietnamese cold water fish products, fresh or frozen unprocessed products are mainly consumed with a vast majority of consumers being from big cities and places where tourism is developed. Being considered a brand new and high value product, salmon and farm-raised sturgeon products have been demanded increasingly.
In some potential provinces of cold fish water, some farming facilities have sturgeon sold by distribution channels such as markets, supermarkets, restaurants, hotels or farm-gates. Prices of commercial fish here ranged between 150,000-250,000 dong/kg, depending on the time and region.
Some companies said that earlier this year, due to the bad impact of the COVID-19 pandemic into the production and consumption of cold water fishes, prices of salmon and sturgeon sharply decreased by 150,000-170,000 dong/kg (around 40%). Cold water fish products are not sold at 220,000-250,000 dong/kg. However, cold water fish products are mainly fresh and individuals or organizations are not ready for processing salmon to and sturgeon products.
The demand for cold water fish has been growing. However, as the domestic production fails to meet the local demand, Vietnam has to import more than 50% of salmon and sturgeon. Imported frozen salmon is always sold at high prices in supermarkets, 320,000-380,000 dong/kg), even higher than live rainbow salmon bought at farmgate, 270,000-320,000 dong/kg). It's not a challenge in the competition between these two kinds of salmon because Vietnam's salmon output is not big, it just provides enough to tourism destinations and some large restaurants.
Meanwhile, Vietnam's sturgeon output was estimated to reach 2500 tons in 2019 and the imported sturgeon from China was 4,500 tons, accounting for 65% of the market demand; however, it has been imported through border gates.
Chinese sturgeon are sold at 140,000-160,000 dong/kg, while the farmgate prices of Vietnamese sturgeon range between 150,000 and 170,000 dong/kg, costing consumers up to 200,000-240,000 dong/kg.
Chinese sturgeon are low qualified with prices being equal to 60-70% of farm-raised Vietnamese sturgeon, posing a fierce competition between these two kinds and a big challenge to domestic producers.
Strategy for cold water fish needed
According to Deputy Minister of the Agriculture and Rural Development Phùng Đức Tiến, despite recently issued policies supporting the fisheries industry, the cold water fish sector included, by the Government, Ministries and Institutes, local production facilities have not enjoyed any of them. Most still have to import eggs for baby fish nursery, resulting in high prices of finished products and difficulties in competition against imported fish.
As for cold water fish culture, feed costs more than 60% of the production cost, meanwhile, 50% of feed has to be imported at high prices. Thus, cold water fish production facilities require a large amount of financial investment; and yet selling prices are not stable, making it difficult to compete against Chinese cold water fishes, especially in the northern provinces.
According to Trần Đình Luân, local farmers have not taken advantage of potential resources, they are even wasting the cold water resource at the upper stream. Flood has caused devastating damages to cold water fish production facilities for the last few years.
In the long run, the cold water fish sector has to call for further investment into technologies of producing broodstocks, completing the feed production system, and apply hitech cold water fish models.
VFM