News
Bạc Liêu: Develop to become the country's shrimp production hub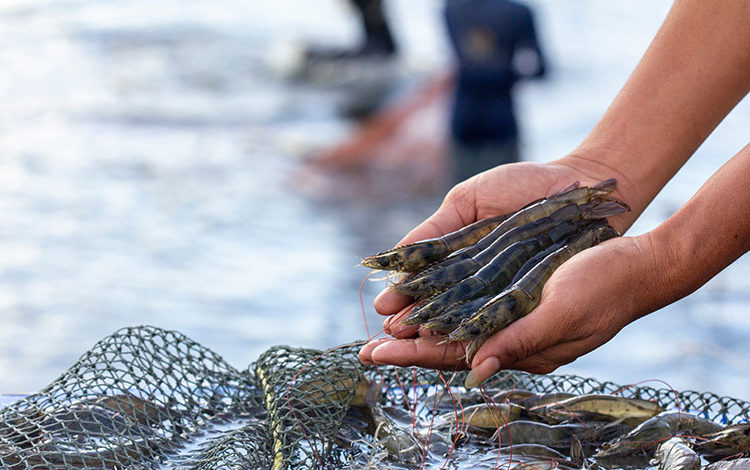 Bạc Liêu has been making an effort to speed up the shrimp export value by 5.28% for the period 2021-2025, and set a target of exporting USD 1 billion worth in 2023 alone. Bạc Liêu plans to rank the first in shrimp processing technology in the country.
Together with rice, shrimp is defined as a key species of Bạc Liêu over the last few years. Bạc Liêu provincial People's Committee issues an action plan to carry out the National Program for the development of aquaculture during the period 2021-2030.
Bạc Liêu has over 157,000 ha of aquaculture, with 6,000 ha of super-intensive shrimp farms (averagely up 21.67%/year during 2021-2025) and 23,000 ha of intensive and semi-intensive farms (averagely up 1.17%/year during 2021-2025). As many as 480,000 tons of aquatic species are produced (averagely up 13.25%/year during 2021-2025), with 290,000 tons of shrimp (averagely up 14.72%/year during 2021-2025), and 190,000 tons of fish and other aquatic species (averagely up 11.2%/year during 2021-2025).
The province is working out a plan to attract investments and select qualified products. As for the period of 2022-2025, the province sets a target of building and putting a hi-tech based agriculture zone into operation for shrimp development in Bạc Liêu. Moreover, the province continues to perform the Project: "Develop Bạc Liêu to become the country's shrimp industry hub".
The province gives priority to the development of super-intensive, intensive, and semi-intensive shrimp farms, determines the super-intensive model as a highlight but assures the sewage treatment system, develops organic shrimp farms, and expands shrimp-rice farming areas.
The province sets a target of achieving USD 1.5 billion from seafood exports during 2026-2030. As many as 590,000 tons of seafood are produced, with 341,00 tons of shrimp being cultured. A value chain is developed to make sure that over 40% of farmed species are sold and 70% of farmed species are traced.
VFM