Aquaculture
Australia-funded Project Improves Rice-shrimp Farming in Mekong Delta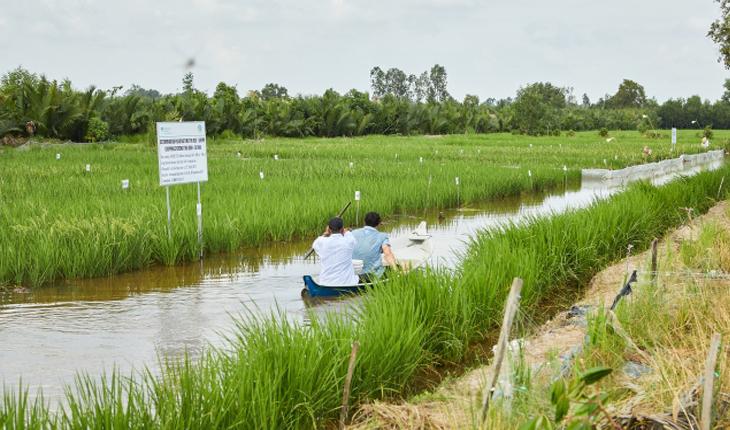 The Australian Centre for International Agricultural Research (ACIAR) is implementing a project aimed at increasing yields and profitability of rice-shrimp production systems in the Mekong Delta.
The project also ensures these systems can adapt to the effects of environmental changes on pond soil and water quality.
The Mekong Delta is the most important rice-producing region in Vietnam, where more than half of the country's annual rice output is produced. Meanwhile, shrimp is the region's most valuable commodity, which accounts for approximately 40% of the country's earnings from seafood.
However, environmental changes are affecting rice and shrimp farming and threatening food security in the region, according to the Australian Embassy in Vietnam.
Increasing salinity, as a result of changing environmental conditions and tidal flow regulation, has led to regular rice crop losses and reduced yields in the formerly productive wet season. Meanwhile, disease outbreaks and declining pond soil and water quality have also affected shrimp yields.
ACIAR's project tests a re-designed rice-shrimp farming system and new varieties of salt-resistant rice. It investigates the sustainability of rice-shrimp production systems, including factors that enhance or constrain the productivity of new rice-shrimp farming systems. The research will enable the farming system to be scientifically modified to increase profitability and promote sustainable practices.
As part of the initiative, Australian chef Dan Churchill is hosting The Good Cooks show, which shows how ACIAR is contributing to food security in the Mekong Delta.
Chef Dan Churchill from Sydney, who has recently opened a new restaurant in New York, travels around the Mekong Delta to learn how the project is making a real difference to both food security and the health of the local communities. The chef also learns how to cook like a local by preparing local dishes such as seafood soup and rice paper rolls.
Churchill is regularly featured on Good Morning America, ABC's The Chew, and Food Network. As a result, he has reached an audience in excess of 10 million people.
SFN