Aquaculture
Bến Tre: abundant crop of clam but low prices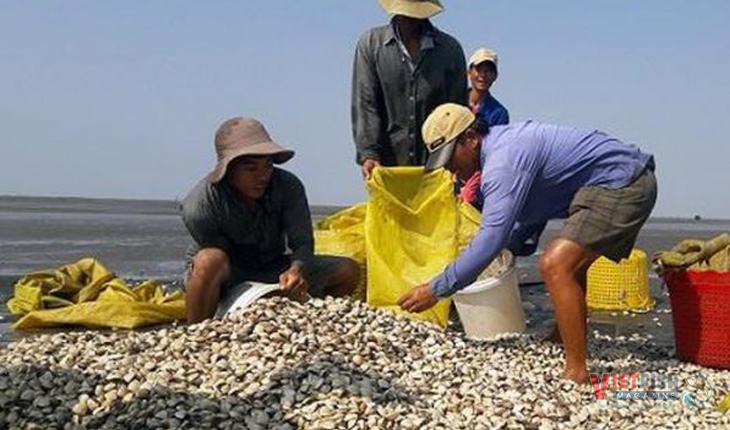 According to Võ Văn Tài, Director of the Đồng Tâm Seafood Cooperative, local farmers have an abundant crop of clam this year but prices are low, just over 30,000 dong/kg. If clam broodstocks were sold at better prices, revenue from this species would be much higher.
In ten months of 2020, revenue from exploited clam of Đồng Tâm seafood Cooperative in Thừa Đức commune of Bình Đại district was 30.105 billion dong, reaching 150.5% of the year's target.
Lê Thị Úc, member of Đồng Tâm seafood Cooperative said that her family used to work as hired farm-hand raking clams for the Cooperative, earning enough money for living. All members agreed to produce and protect natural resources of the Cooperative.
At present, the Cooperative has provided jobs to more than 21.1 thousand labours in the region (200 thousand dong/labour). As much as 10.42 billion dong profit has been given to local farmers, 1.1 billion dong each; the commune has 9,480 farmers.
As planned, the Cooperative will continue to exploit meat clams and distribute profit to farmers. The Cooperative owns 240ha of clam areas.
VFM