Aquaculture
Cà Mau: Earn billions from blood cockle culture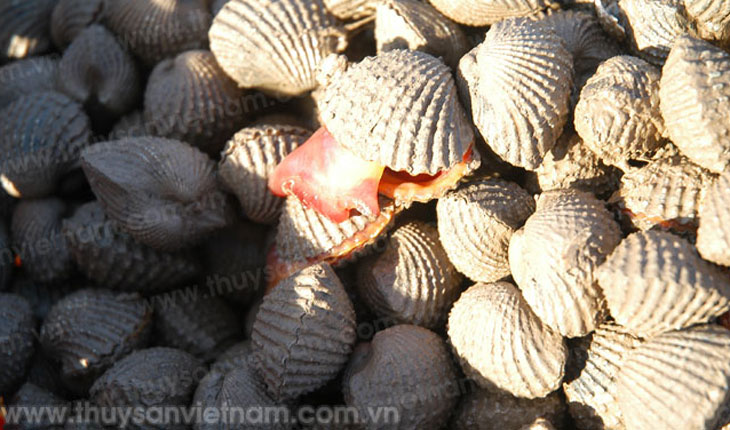 The polyculture of blood cockles in shrimp ponds is sustainable, requires very little effort, brings in high profit and clean the environment naturally.
Coming to Hiệp Tùng commune of Năm Căn district, Cà Mau province and asking about farmer Nguyễn Viết Hoài, you will be told about a good businessman and a kind person who is loved by local residents.
From hi-tech based shrimp culture
Hoài said that he was born in a family devoted to agriculture for generations, thus he was aware of the extensive shrimp culture model from an early age. After a while of farming shrimp in conventional extensive ponds, Hoài realized that this model exposed disadvantages and brought low economic efficiency, then he decided to shift to an industrial shrimp farming model.
He cultured shrimp in earthen ponds at first and earned steady income despite low profit. In 2016, he decided to invest into hi-tech based shrimp farming.
As he did not master the farming techniques, the production cost was high at first. After having experiences and receiving consultation from trading facilities of shrimp materials, his work went well. "Fortunately, I earned some profit from every crop", said Hoài eagerly. He now has a total of twelve hi-tech based shrimp ponds of nearly 9 hectares.
To the polyculture of blood cockles.
When earning a pretty income from hi-tech based shrimp ponds, Hoài decided to intercrop blood cockles in extensive shrimp ponds for economic development in 2020.
In Hoài's opinion, Năm Căn has many big rivers and is located in a large estuary with favorable geographical conditions for blood cockles culture. The intercropping of blood cockles in shrimp ponds is sustainable, requires little effort, and doesn't require high techniques, thus it is easy to be applied.
Before stocking, Hoài has his shrimp pond cleaned up from low value fishes so as to reduce the mortality rate. After about five months living in the in-pond raceway, blood cockles are cultured commercially until they grow up to the size 100 pcs/kg for harvest.
"I am harvesting about 5 tons of blood cockles from a 4ha farm, earning more than 500 million dong. If the rest of the farm is harvested, I will earn over one billion dong", said Hoài eagerly.
The harvested area is being rehabilitated and prepared for the next crop by Hoài and his family.
Blood cockles are fetching a high price, with those size 100 pcs/kg being sold at 120,000 dong/kg at farms.
As explained by local farmers, the price of commercial blood cockles stays high because this species are favoured by consumers. "Being different from shrimp, blood cockles can be reared in a farm for a long time without a prompt harvest; plus, it doesn't cost much or requires constant care. In case the price of blood cockles drops, farmers can keep them in ponds and wait for a higher price", said farmer Nguyễn Văn Minh.
The polyculture of blood cockles in a hi-tech based shrimp pond has helped Hoài achieve billions dong every year. Thú, farmer Nguyễn Viết Hoài has been selected to be one of the best Vietnamese farmers in 2022.
Dương Viết Truyền, Chairman of the Farmer's Union of Năm Căn district, evaluated Hoài's model of economic development as one of good models that bring high economic efficiency in the district.
"Năm Căn district plans to establish a cooperative of blood cockle culture and transfer the science and technique so as to multiply the model and help farmers raise their income", affirmed Truyền.
VFM