Aquaculture
Harsh summer hits thousands of hectares of shrimp farm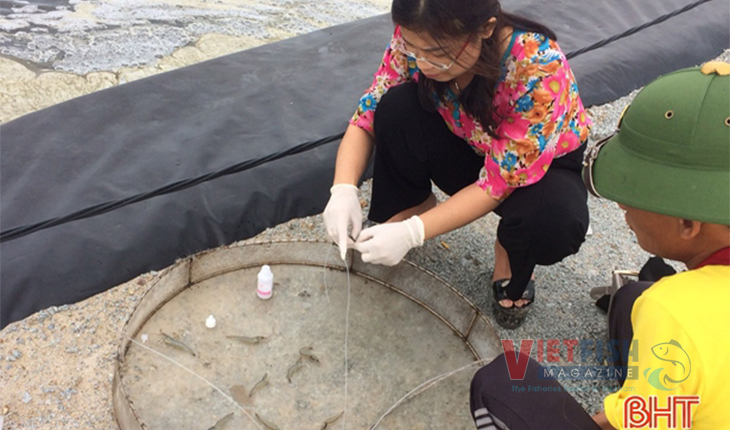 Summer heat has damaged shrimp farms in the southern provinces, resulting in farmers facing difficulties, especially when shrimp material prices slump due to covid-19.
Farmer Nguyễn Văn Chánh in Long Điền Đông A commune of Đông Hải district, Bạc Liêu, said: "When it rained a month ago, we thought a new season began and we started rehabilitating the growing pond for stocking. Who knows that it has been so hot since stocking, causing massive death of farmed shrimp".
Long Điền Đông A has seen tens of hectares of farmed shrimp being damaged by harsh sun. Many farmers are suffering clear loss even though they followed crop schedules recommended by the agriculture sector.
According to the Bạc Liêu provincial Agriculture and Rural Development department, as much as 3,000 ha of shrimp farms has been damaged, mainly in extensive farms.
In Cà Mau, summer heat and drought has quickly reduced water in shrimp ponds and made salinity higher, resulting in more than 25,000ha of shrimp farms decreasing productivity.
Tô Quốc Nam, Deputy Director of Cà Mau provincial Agriculture and Rural Development department explained: "Summer heat results in high temperature in shrimp ponds, meanwhile the irrigation system, which has downgraded with erosion and depression, has caused difficulties in getting water".
In Sóc Trăng, farmed shrimps in Vĩnh Châu town of Mỹ Xuyên district aren't weighing up due to sunshine in days. According to the Economy and infrastructure office of Vĩnh Châu town, as much as 28,000 ha of shrimp farms will be affected if harsh sun continues".
VFM