Aquaculture
Kiên Giang: Disease outbreak on shrimp farms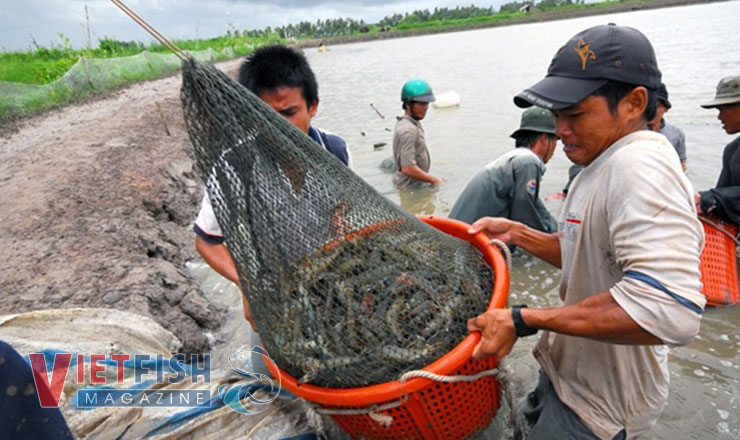 Severe drought and salinity intrusion has resulted in disease outbreak on shrimp farms.
Deputy Head of the Kiên Giang provincial Animal Health sub-department Nguyễn Đình Xuyên said that 79 epicenters of white spot disease and Acute Hepatopancreas Necrosis Syndrome – AHPNS had been found out from March 19 -31, leaving total damage of 184.5ha. As accumulated, 166 diseases have occured on farmed shrimps, leaving total damage of 380ha with 287ha being infected with white spot disease, 25ha with AHPNS and 67ha of environmental shock.
Most districts and cities related to shrimp cultivation are suffering from diseases, including: An Biên, An Minh, Hòn Đất, Kiên Lương, Gò Quao, Vĩnh Thuận and Hà Tiên.
Besides, according to Agriculture and Rural development offices in districts, 670ha of farmed shrimps are damaged due to unfavorable conditions, 76ha is allegedly caused by white spot disease, and 12ha is allegedly devastated by AHPNS in Vĩnh Thuận and Kiên Lương districts.
The drought and salinity intrusion is reaching the peak and may drag on for a long time. Also, off-season rain in the afternoon or evening occurring in some farming areas suddenly changed environmental factors in growing ponds, badly impacting shrimp health. This has facilitated pathogenic factors to develop, resulting in high possibility of damage caused by environmental factors and diseases.
VFM