Aquaculture
Nghệ An: Quỳnh Lưu farmers considerably reduce shrimp farming areas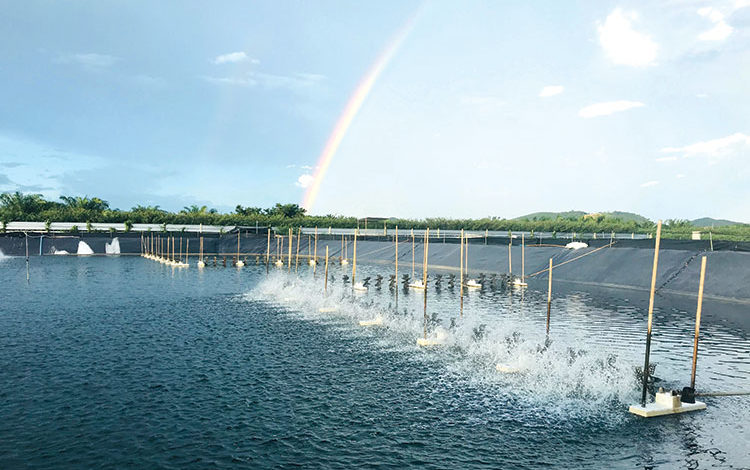 Due to polluted water and disease outbreaks, shrimp farmers in Quỳnh Lưu are reducing the shrimp farms sharply. In some places, the stocking area is just equal to 20% in this spring-summer crop.
The industrial shrimp farm in Quỳnh Bảng is 100ha wide, with 80 households culturing shrimp in three sections. However, the most stocking section just reaches 50% at the moment, and the lowest stocking section reaches under 20%. Many shrimp ponds are emptied with water-plants and mosses filled in.
Despited rehabilitated already, many shrimp ponds are emptied due to lack of a qualified water resource. Machines and equipment for shrimp culture such as pumps, air blowers, and boats are rusted and broken.
Quỳnh Bảng commune has over 20ha of shrimp ponds infected with diseases. Farmer Hoàng Văn Tình has 4,000m2 of shrimp pond, with a 2,000m2 pond being infected with diseases and shrimp being dead. Small shrimp must be harvested and sold at 70,000 – 80,000 dong/kg.
Consecutive losses, difficulties in water resources, disease outbreaks, and high feed price have made many households decide to level the shrimp ponds and rear other species.
Farmers are looking forward to the "Project of building the ocean water supply system for VietGAP based industrial shrimp culture in Quỳnh Bảng commune of Quỳnh Lưu district", then the difficulty in water resources will be resolved.
According to data by the Office of Agriculture and Rural Development of Quỳnh Lưu district, the total shrimp farm reached 465ha in this spring-summer crop, with 50% of the area being filled in, while some shrimp ponds just had 20-30% stocked.
VFM