Aquaculture
Organic shrimp produced in CPF-Combine farms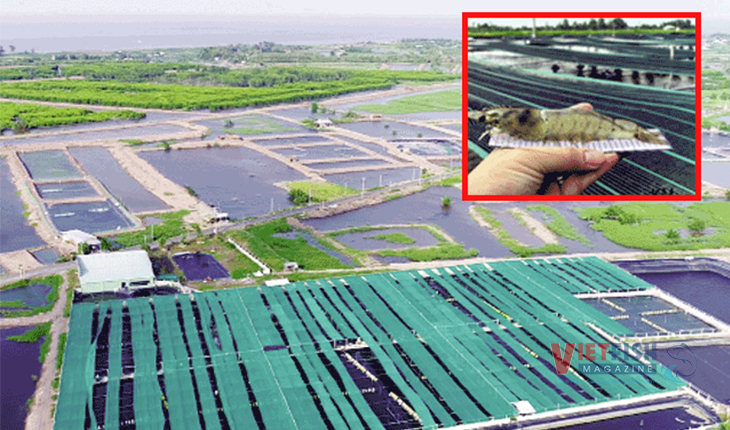 C.P Vietnam Company has completed and spread the closed hi-tech shrimp production model CPF-Combine in the country which has brought benefits to local farmers.
The highly efficient CPF-Combine introduced by C.P. Vietnam Corporation is being developed in provinces and cities. It is an overall shrimp practice that can bring high benefit to the farmers and produce organic, safe, traceable and qualified shrimp.
The CPF-Combine practice refers to high quality products that are 100% traceable to C.P Corporation and satisfactory to the international standards. The company's post larvaeare produced in accordance to 5Clean process where biosafety is applied and post larvae meet the international schemes such as BAP, ISO 9001:2015, ISO 14001:2015.
The Corporation invested into advanced technology with auto robots to produce high quality feed. The system is managed by computers and feed satisfies every standard requirement of GlobalGAP, BAP, ISO 9001: 2015.
Besides this, the Corporation produces and supplies bioproducts for shrimp farms with their microbiological factories meeting global standards of GMP, ISO 9001:2015, ISO 14001:2015.
CPF-Combine practice serves the sustainable development direction for shrimp cultivation as the courses of cultivation from input water treatment to farming and disposal settlement are well completed.
During the nursery and commercial production, probiotics are used for water quality management in accordance with Probiotic Farming program. Antibiotic is absolutely prohibited.
The Biogas disposal treatment system is considered a milestone of CPF-Combine over other common systems. All disposal from the shrimp ponds will run to the Biogas system for treatment. Moreover, such gas can be used as energy for living and production.
VFM