Aquaculture
Quảng Nam: Worried about disease outbreak, farmers not interested in stocking for new crop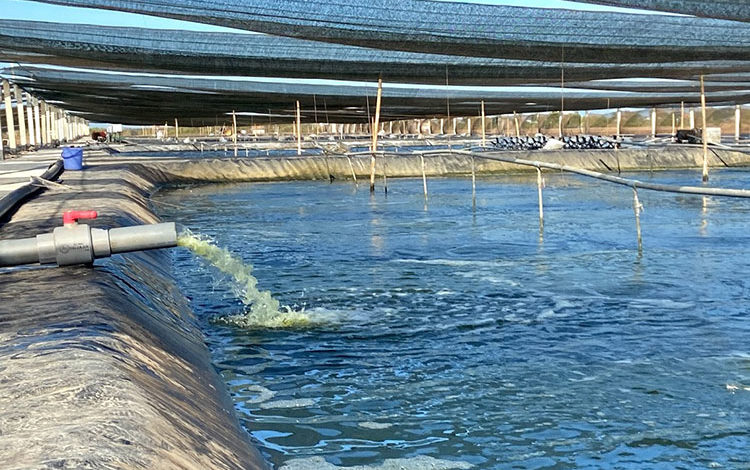 Even though it's in the main season, shrimp farmers in eastern communes of Thăng Bình district are not interested in stocking for the new crop as they are worried about disease outbreaks, resulting in serious loss.
At this time of previous years, shrimp ponds in Tây Giang village (Bình Sa commune) are busy with traders of white leg shrimp to everywhere for consumption, but everything is on the contrary.
Hoàng Văn Triều, who has been farming shrimp for more than ten years in Tây Giang, said that massive death occurred just ten days after stocking, that's why he had to lower the farming areas.
"The cause has been unknown whether or not because of water resources, breeding stocks, or the environment. I invested over 400 million dong to hire more grow-out ponds; and yet shrimp were found dead. Due to running out of money, I dare not to invest more", said Triều.
Farmer Bùi Quang Vinh (in Tây Giang village) said: "In spite of culturing shrimp in lined ponds or traditional ponds, more and more shrimp have been dead".
Due to lack of capital for restocking, local households decided to lower the farming areas, hoping to compensate for what had been spent. 
By the end of April 2023, Thăng Bình had 48 shrimp housefarms with 14.5 ha of the production area being infected with diseases, mainly in Bình Sa, Bình Nam, and Bình Giang communes. The province has a total of over 20ha of farming areas struggling with diseases, mainly in communes along Trường Giang river.
Quảng Nam provincial sub-department of Livestock Production and Animal Health sent officers to take samples of infected shrimps with the initial result showing that shrimps were killed by white spot disease and acute hepatopancreatic necrosis disease.
Summer heat and heavy rain in afternoons have directly affected farming areas and changed the water environment in grow-out ponds. Besides, water in the infected ponds was not treated before going to the outside environment, making pathogens penetrate other ponds.
Quảng Nam provincial sub-department of Livestock Production and Animal Health provided Sodium Chloride to sterilize water before discharging to the environment. Besides, local farmers are advised to enhance resistance for shrimps by adding vitamin and probiotics in feed.
VFM