Aquaculture
Renewable energy disembroils shrimp industry from power shortage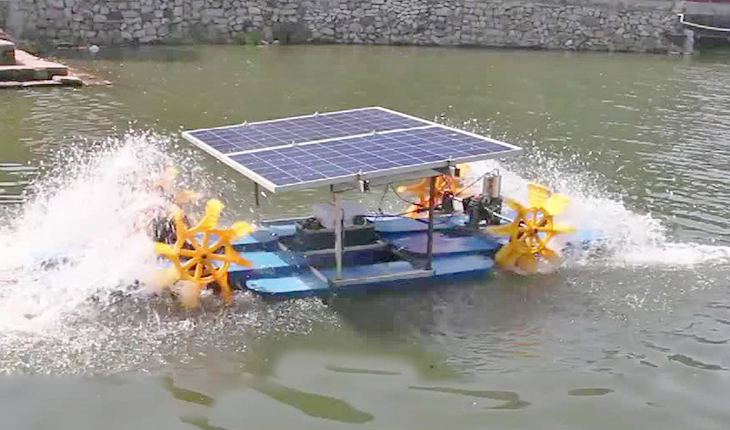 A conference titled "Promote investment into renewable energy for Vietnam's shrimp industry" was held in BạcLiêu provincial Culture Center on 16 August.
The delegates agreed to use renewable energy sources in industrial shrimp farming to save power, reduce production cost and assure the sustainability of the industry.
Using renewable energy is practical and meaningful to disseminate energy saving. Green energy could bring real benefit to the environment and satisfy farmers' demand of power.
According to statistics of 2017, total shrimp farming areas of 10 northern provinces (Cà Mau, Sóc Trăng, Bạc Liêu, Kiên Giang, Trà Vinh, Bến Tre, Tiền Giang, Long An, Bà Rịa – Vũng Tàu, Ninh Thuận) reached nearly 429,000 hectares with power used as much as 12,000 million kWh. Farming area is expected to reach more than 651,200 hectares and total power will increase by 30% as compared to 2017.
The Southern Power Corporation (SPC) assumes the investment into power source in shrimp farms might face challenges.The Corporation's Deputy General Nguyễn Văn Lý said SPC had proposed to study and develop solar energy system in shrimp farming. "We'll take use of the ground and water surface of shrimp ponds to build a value-added work which is expected to reduce production cost and enhance competitiveness in the market", said Lý.
Doctor Nguyễn Việt Thắng, Chairman of Vietnam Fishery Society confirms practical benefits that solar energy bring such as lowering temperature a part of shrimp pond. Vice Chairman of Bạc Liêu provincial People's Committee Vương Phương Nam said there were 12 companies and administrative agencies and 318 households involved in super-intensive, intensive model and semi-intensive shrimp farms.
Bạc Liêu is paying special attention to renewable energy development with Bạc Liêu wind power factory (capacity 99.2MW) being put into operation and four more projects being prepared.
VFM