Aquaculture
Sơn La: Look for steady buyers of fish reared in cages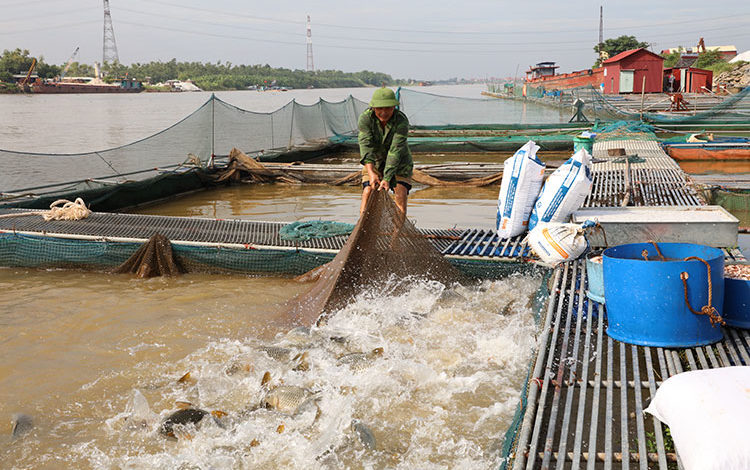 Quỳnh Nhai district of Sơn La province is utilizing more than 10,500 ha of water surface of the Sơn La hydropower reservoir for fish cage farming and looking for stable buyers.
Quỳnh Nhai district has over 260 ha of water surface for aquaculture with more than 4,000 cages being installed. Besides advertising products, the district has worked with the Department of Science and Technology and successfully built the trademark of Đà River Sơn La fish which has been sold in the domestic market.
The district harvested nearly 940 tons of cultured and wild-caught seafood in the first half of the year. Quỳnh Nhai plans to reach 2,000 tons by 2025.
Vice Chairman of Quỳnh Nhai People's Committee Cầm Văn Huy add: "The district has made a plan of building a supply chain and providing further capital to expand the culture area, farming scale, and output of fish"
The timeline of capital disbursement will be announced to qualified individuals and organizations who intend to enter the supply chain. A product offtake contract will be involved, Huy says.
VFM