Fisheries
Bà Rịa – Vũng Tàu expands raising Pacific oysters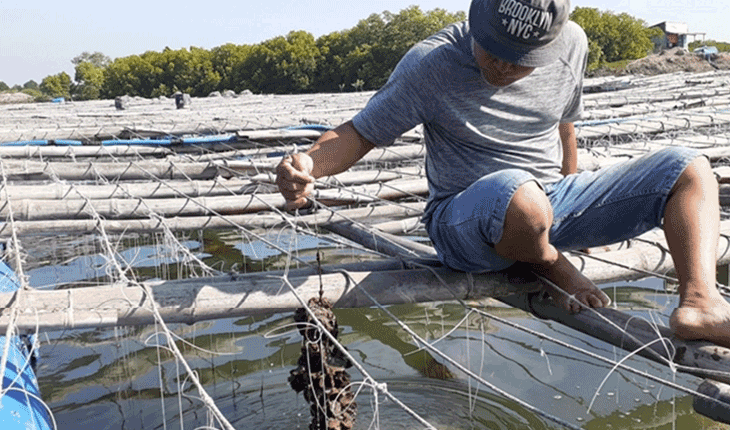 More farmers in the southern province of Bà Rịa-Vũng Tàu are earning more income by raising Pacific oysters in an environmentally friendly and sustainable way. 
In 2015, the province's Agriculture Extension Centre launched the farming model to raise Pacific oysters in Vũng Tàu City's Long Sơn Commune. The oysters reached a weight of 20 oysters per kilo after seven months and had a survival rate of 60 per cent.
After the success, some farmers in Long Sơn and nearby areas began to breed Pacific oysters in floating cages.
Many oyster farmers also switched from native oysters to Pacific oysters. Pacific oysters can be harvested in 5.5-6.5 months, while native oysters need a production cycle of 12-14 months. The cultivation of native oysters depends on natural spats in the wild, so farmers cannot have a stable yield and output.
The province has seven establishments that produce Pacific spats to supply to local farmers.
The establishments use parent Pacific oysters from the province, Quảng Ninh Province and Nha Trang City to produce quality spats.
Ngô Thị Thu Huyền, who was one of the first farmers to breed Pacific oysters in a river in Long Sơn Commune, said: "We have secured a supply of spats to use for farming Pacific oysters."
Farmers sell Pacific oysters at a price of VNĐ20,000-25,000 a kilo, sold in local markets.
Pacific oyster farming does not requires high production costs as they eat natural food in the water. Farmers only need to make floating cages and buy spats attached to hard substrates. Farmers also do not use any chemicals to breed Pacific oysters..
The province has about 120 households breeding Pacific oysters, according to the province's Fisheries Sub-department. The households harvest a total of about 2,000 tonnes of Pacific oysters a year.
VFM