Fisheries
Establish an inter-sector team in the fight against IUU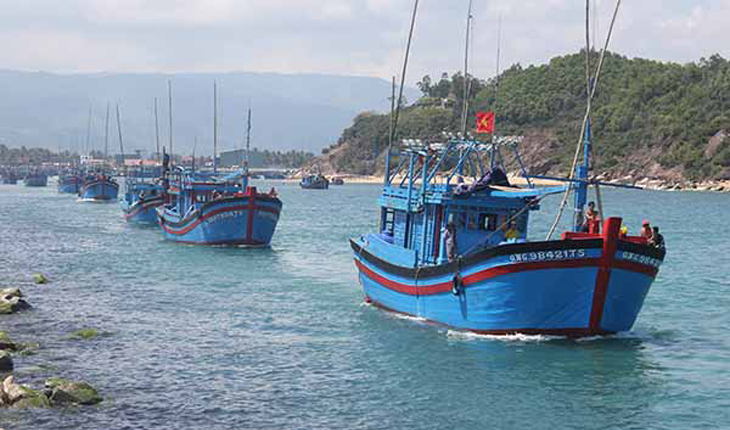 On 14 August 2019, Ministry of Agriculture and Rural Development (MARD) issued Decision no.3161/QĐ-BNN-TCTS regarding the establishment of an inter-sector team to support the National Steering Committee to fight against illegal, unreported and unregulated fishing (NSC for anti-IUU).
The inter-sector team is supposed to support NSC for anti-IUU to handle the situation when Vietnam's fishing vessels and fishermen are captured and mistreated by foreigners. The team includes 32 members led by MARD's Deputy Minister Phùng Đức Tiến.
The mission of the inter-sector team is: help the Minister of MARD with his assignment as the standing agency of NSC for anti-IUU; propose solutions to anti-IUU actions; prevent foreign fishing vessels trespassing into Vietnam's sea territory and handle accidents happening to Vietnamese fishermen on their trips, then sum up and report to NSC for anti-IUU; provide information, collect monthly, annual, and unusual reports within their functions and mission in the fight of IUU fishing; give advice, proposals, and recommendations to NSC for anti-IUU regarding disciplinary settlement imposed on individuals and organizations that fail to strictly follow orders brought by the Government and Prime Minister; carry out training courses and dissemination of laws and legal regulations of Vietnam and relevant countries so that fishermen, individuals and organizations are aware of the anti-IUU fight; create a hotline where people can exchange information and offer solutions to anti-IUU.
The Fishery Control Bureau, which is a standing supporter of the inter-sector team in the fight against IUU, is responsible for cooperating with relevant offices to manage and control the team's activities.
The decision became effective on the date of signature and replaces decision no.4365/QĐ – BNN – TCTS dated 26/10/2016 by the Minister of MARD about enhancing the inter-sector team to handle matters related to fishing boats and Vietnamese fishermen who are captured and mistreated by foreigners.
VFM