Fisheries
Q&A: COVID-19 pandemic – a shrimp analyst's perspective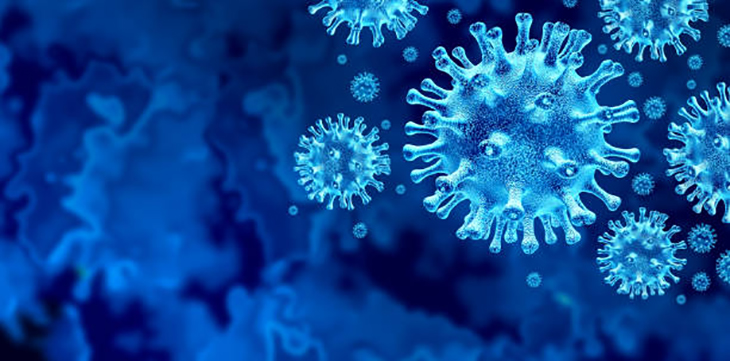 As the coronavirus outbreak continues to spread, Vietnam Fisheries Magazine caught up with Mr David Leong , CEO of SIS company, to try and assess its impacts – in Vietnam and beyond.
1. Dear Sir, can you kindly update about the activities of SIS company in 2020 so far?
It has been a busy year so far for SIS. We continue with many initiatives started in 2019, increased technical support, new product launch, and David Leong being promoted to CEO of SIS
2. Will COVID-19 have negative impacts on global food security in general and aquaculture in specific?
COVID-19 is a human It has impacted global food security only in terms of logistics and distribution. It has slowed down the normally efficient trade and supply of products. Specifically, the ability of transportation industry to function and deliver required inputs due to current government orders and initiatives put in place to combat the spread of the disease. This is seen as a short term issue as the transportation industry works diligently to adapt to these temporary regulations.
The global food security has always been under threat even before COVID-19 begins. The challenges ahead even after COVID-19 is how we nourish a growing population, and aim to reduce the carbon-footprint. We are facing plenty of acute climate changes around the world and these changes are impacting the whole world's food production and aquaculture as well. We seen the severity of the drought couple of months ago in Vietnam and in 2016 as well.
We are reaping what we sowed. Therefore, there are a lot of consideration on how we use the natural resources to produce, especially in aquaculture.
3. What are the implications of the COVID-19 situation – now and in the future – for shrimp production and fishery/aquaculture supply chains and Vietnam markets?
Vietnam is predominantly an exporting country for shrimp and other aqua food Thus Vietnam is heavily dependent on transportation for both fresh and frozen exports. COVID-19 has certainly disrupted the global distribution chain, but even now we are seeing adjustments and innovation to the supply chain with tremendous effort towards regaining distribution routes and supply continuity. With every new challenge comes a new opportunity, Vietnam has always demonstrated its ability to adapt and innovate and will do so now.
There are plenty of implications now, as we speak. The whole supply chain is under the siege as lockdowns were implemented in many countries, flights are limited, due to the reduction of flying passengers. We are affected as well, having to push our shipments to a later date because of the uncertainty.
To maintain the distribution of vital supplies worldwide, freighter carriers are now operating round the clock to fulfil global demand, while more passenger airlines are narrowing the capacity gap by deploying their aircraft for cargo-only flights. We will see some of the bottom-neck easing up, and countries relaxing the lockdown measures, definitely seeing some light at the end of the tunnel.
4. As one of the world's leading provider of shrimp broodstock, how has SIS responded to the COVID-19 outbreak?
SIS has been aggressive in its response to the outbreak. Even before COVID-19 was labeled a pandemic, SIS was putting in place procedures and protocols to ensure both employee safety and health as well as maintaining our high quality broodstock production SIS employees have been working nonstop during this time finding new freight routes and negotiating freight forwarders and customs agents to ensure timely deliveries at the best cost.
5. What are SIS's recommendations to mitigate the risks of the pandemic on shrimp production?
As always, SIS recommends strong biosecurity programs, not only for shrimp but for employees as well. Keeping employees healthy as well as shrimp through the entire production process is integral the continued success of the industry.
6. The shrimp industry in Vietnam is facing many challenges at this time, so how does the SIS policy for helping hatcheries/farmers in Vietnam?
By SIS maintaining its high quality standards, we will ensure Vietnam shrimp hatcheries and farmers will maintain theirs's. It very important at this time to remain focused on our objectives and not lose sight of the value we add to our
Every industry is currently facing many challengers at this point of time. We are not spared as well but we are definitely looking into some activity to share with Vietnam in the near future and we hope this in-turn will help in Vietnam's recovery in production. Stay tune!
Thank you Sir!
Vietnam Fisheries Editorial Board