Fisheries
Seafood exports expected to total USD 9 billion approximately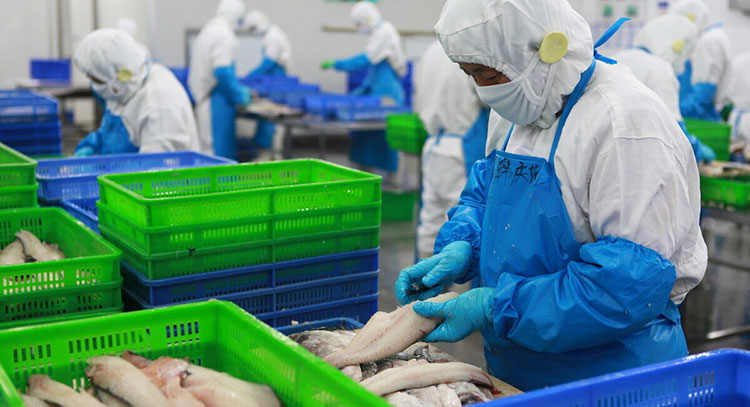 After a record high of nearly USD 11 billion in 2022, seafood exports are sharply reducing this year and are estimated to reach about USD 9 billion.
VASEP anticipates that 2023 is a really difficult year for the fisheries industry when the global inflation is increasingly serious, demand reduces clearly and more inventories are reported.
Seafood exports started to decline in late 2022 and sharply fell in early 2023 in most of the markets and in all categories.
According to VASEP, in the first five months of the year, Vietnam achieved more than USD 3.5 billion in exporting seafood, down 26% from the same period last year and deeply down 9-50% in all categories in most of the major destinations. The sharpest slump was recorded in the US, down 50% from the same period last year while a 28.9% decrease was recorded in the EU and a 26.4% decline was recorded in China.
A double-digit decrease was recorded in the main exported categories, particularly sales of shrimps declined by nearly 34.2%, sales of pangasius was down by 30.5%, and sales of tuna dropped by 31.3%.
General Secretary of VASEP Trương Đình Hòe said that with challenges faced by Vietnam's fisheries industry since the beginning of the year, it seemed difficult to remain the same seafood export value as in 2022.
Seafood exportation is expected to recover in quarter III this year. Pangasius is predicted to be the fastest recovered sector because this species is affordable. VASEP estimates that if seafood exports recover in late months of the year, Vietnam may achieve USD 9 billion approximately, with USD 3.5 billion from shrimp exports, USD 1.9 billion from pangasius exports, and USD 3.6 billion from sales of marine species.
Deputy Minister of Agriculture and Rural Development Phùng Đức Tiến said that till the end of 2023, VASEP and seafood businesses must focus on some important work to overcome the "stormy" 2023. He believes that Vietnam's seafood exports will achieve success in the next few months, contributing to the establishment and development of the fisheries industry and the country.
VFM