Markets
As forecast, seafood export decreases in August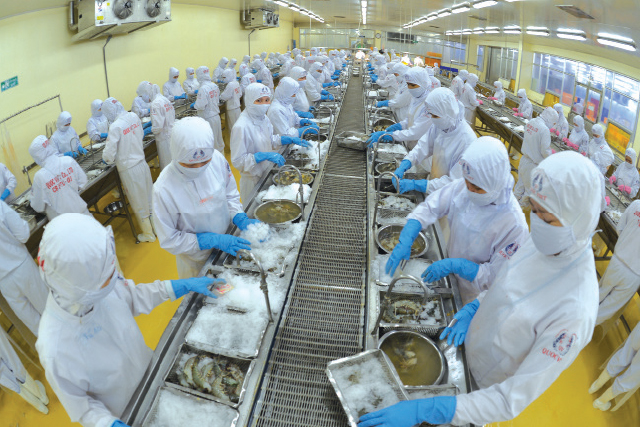 Until mid-July, seafood export maintained its growth, up 13% over the same period last year. However, from the end of July until recently, after applying the social distancing regulations, the productivity of seafood production and processing reduced, leading to a forecasted deduction in seafood export in August.
According to the Department of Customs, until the end of July 2021, the national seafood export reached nearly 5 billion USD, up 13% over the same period last year. In July 2021, the seafood export turnover still rose by 7.5%, reaching approximately 854 million USD. Particularly, export to the U.S. and EU recorded considerable growth, export to CPTPP countries and Korea slightly increased, while export to China dropped by 20%. 
To elaborate, in the first 7 months of 2021, export to the U.S. remained the highest with 36%, to EU and CPTPP rose by 19% and 10% respectively, whereas export to China declined by more than 10%.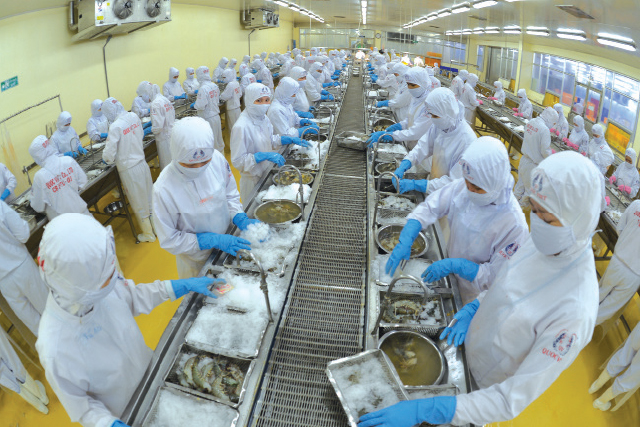 After implementing lockdown regulations, the seafood ingredient production and processing apparently paced down. Only 30% of seafood enterprises could follow the instruction regarding "3 on-site" production and processing in 19 Southern provinces, with a 30-70% reduction in capacity. 
Export in July still utilized stored ingredients and reserves, thus, the statistics could not reflect the downward trend. Compared to other previous months, the growth rate has considerably lowered.
After 1 month following Directive 16, only 30% of seafood enterprises in Southern provinces currently ensured the "3 on-site" condition and the number of available workers was at 30-60%. The average capacity was reduced to 40-50% compared to prior COVID-19. As forecast, the common capacity of the whole area dropped to 30-40%.
In addition, seafood ingredients for processing and export reached about 40-50% compared to other external ingredients. The supply of materials, additives, packages, etc. for seafood processing was also narrowed down by 50%. While the production struggled with many stuck or lost orders, the expense to maintain the "3 on-site" instruction soared and strained enterprises.  
Continuous reduction in production would lead to the depletion in the export turnover in August compared to other previous months and to the same period last year. Specifically, pangasius products suffered the most because over half of the pangasius factories had been forced to stop working recently. The turnover of shrimp and tuna could be higher than that of pangasius, but obviously recorded a sharp drop over the previous months and over the same period in 2020 since seafood production and processing enterprises are mainly based in HCMC and Eastern provinces.
VFM