Markets
Canada is a promising market for Vietnam's seafood products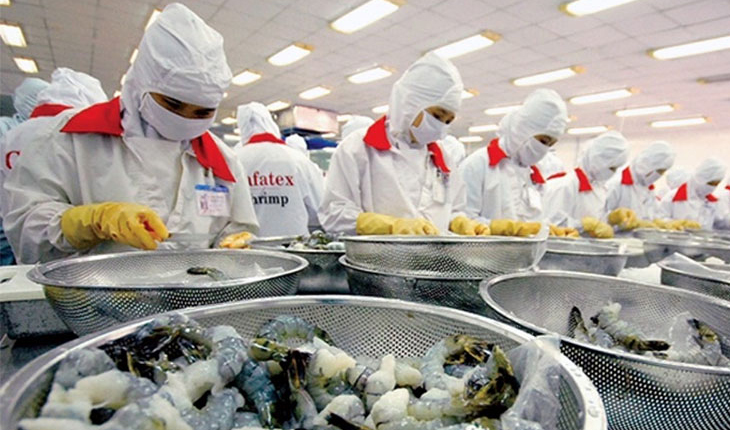 According to the Vietnam Trade Office in Canada, Vietnam's seafood export to Canada still has a lot of potentials due to the high demand for seafood in this market. However, the seafood of Vietnam still has fierce competition with other strong markets.
According to Canada Customs, Canada's seafood import demand increases at a rate of about 7% each year. Canada is also a prospective market for Vietnamese seafood although its market is not as large as the US. According to a study by the Health Ministry of Canada, Canada's per capita seafood consumption is 270 CAD per year for about 9.14kg/person/year. With a population of nearly 38 million people and a policy of welcoming about 400 thousand immigrants a year, Canadians' demand for seafood is constantly rising.
In the first 9 months of 2021, Canada's seafood import growth rate recovered due to the high demand, up 5.5% and nearly 3% over the same period in 2020 and 2019, respectively.
The Vietnam Trade Office in Canada said that seafood exports of Vietnam to Canada still had a lot of fiscal space when the total value of exports to this market was only about 250 million USD. Frozen and processed shrimp accounted for about 30% of the Canadian market (CAD 3.4 billion/year), yellowtail catfish accounted for about 80% of the Canadian market (about 6 million CAD/year). Squid, octopus, and processed seafood are potential products in Canada.
Vietnam's seafood products do not receive many tax incentives when imported to the Canadian market after the Comprehensive and Progressive Agreement for Trans-Pacific Partnership (CPTPP). However, this market has numerous advantages such as no export quotas, and Canadian and Vietnamese seafood products are reciprocal rather than direct competition. Moreover, products imported into Canada easily access the US market and vice versa when Canada and US trade accounts for 75% of Canada's export turnover.
Despite the great potential and fiscal space, Vietnam's products have fierce competition with those from the US, India, Thailand, and China. Therefore, the Vietnam Trade Office in Canada recommends that Vietnamese exporters should study thoroughly and have a specific strategy to access the choosy but stable market.