Markets
Exports of Vietnamese tuna after a half month after EVFTA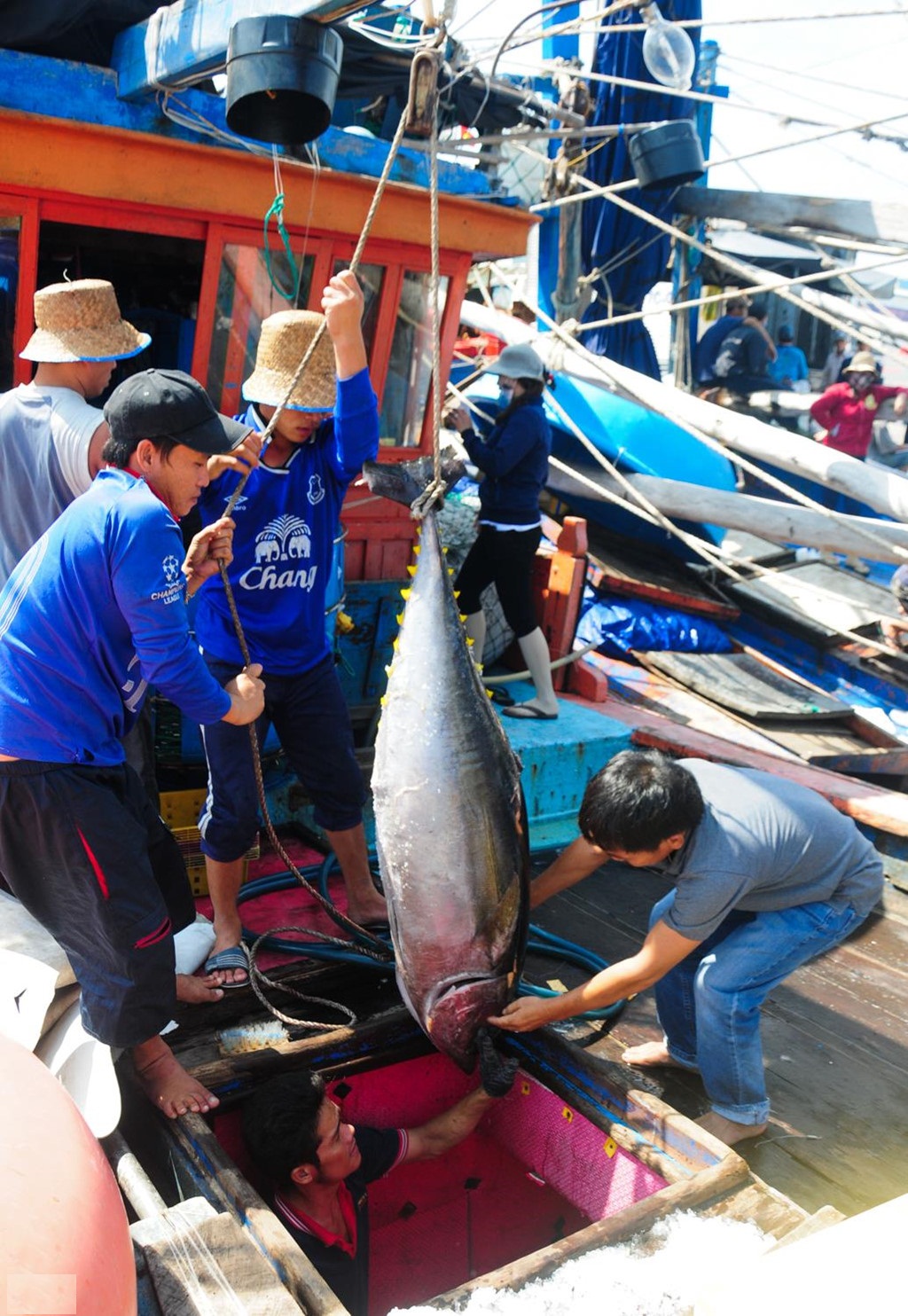 According to the General Department of Vietnam Customs, in the first half of August 2020, Vietnam saw a 11% increase in exporting tuna to the EU as compared to July and 65% increase as compared to the same period last year, reaching nearly $6.3 million.  
Orders have been placed with a vast majority in frozen tuna HS030487, frozen steamed tuna HS16041490, canned oil mixed tuna HS16041419 and tuna products which are fully free from export duties as quota stipulated in the enforced treaty.
With an impressive growth in markets in the last two months, it can be seen that the tariff preferences that EVFTA brings in are creating attractions of Vietnamese tuna.
However, some difficulties in export procedures were raised in the first month at the entry into force of the agreement. According to companies, some C/O of EUR.1 products among exported crates of Vietnamese tuna going to the EU market were reported to be blue but green, which failed technical requirements of the treaty and led to rejection by the local Department of Customs. Thus, exporting companies faced difficulties in procedures, affecting tariff preferences on products going into some EU countries and increasing extra costs that companies must bear.
After receiving reports by exporters, the Ministry of Industry and Trade immediately worked with the EU partners to deal with this problem. On Aug 31, 2020, they replied with acceptance of the existing color of Vietnam's C/O and would be responsible of notifying the Customs of member countries of the EU about this so as to make sure that Vietnam's C/O with blue color would not be rejected and still enjoy tariff preferences as it should be. Thus, Vietnam's companies can be totally confident to boost exports of tuna to the EU market. It is expected that tuna exports to the EU will continue to grow in the next few months.
VFM