Markets
Prices of sea crab, black tiger shrimp in the west are sharply increase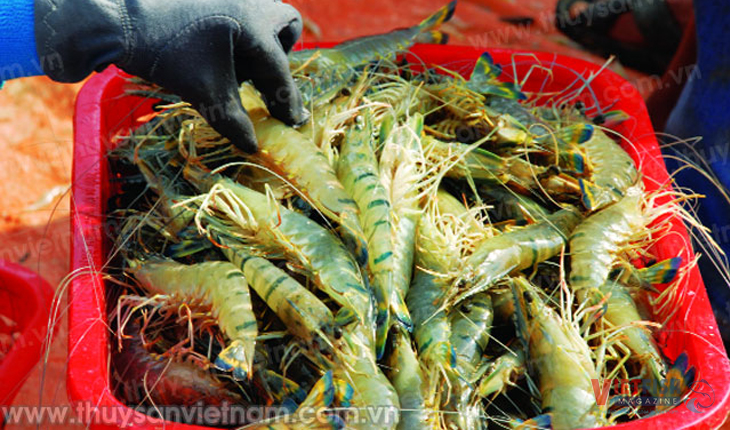 After social distance, prices of multiple seafood and marine species are increasing, including shrimp and crab which are priced further 10,000-40,000 dong/kg.
In the western provinces, black tiger shrimps size 10-15 pcs/kg are prices at 300,000 dong, up 20,000 dong/kg; mixed size giant tiger shrimps are sold at 130,000 dong/kg; blood cookle and hakf-crenate ark are sold at 60,000-70,000 dong/kg, up 15,000 dong/kg.
Sea crab in Trà Vinh and Cà Mau hubs size 5-6 pcs/kg are sold at 150,000-160,000 dong and meat crabs type I size 3 pcs/kg are priced at 300,000 dong, up 15,000 dong/kg on average compared to last week.
Farmer Hoà in Cà Mau said that he sold hundreds of kilograms of crab at 300,000 dong/kg in the last three days. It increased more than 20,000 dong compared to the previous days. In his opinion, sea crabs are in the peak season but they are sold at high prices due to high demand. "Some tourism destinations are opened on Apr 30 and May 01 will trigger another increase in crab prices", he predicted.
Ms Hoa, a seafood store owner addressed in Lê Văn Thọ street of Gò Vấp district, Hồ Chí Minh city, said that prices of mantis shrimp, black tiger shrimp, sea crab and sentinel crab increased by 6% compared to the previous week. Thus, she adjusted the price up by 10% in her store. In particular, sea crabs size 4 pcs/kg are priced at 370,000 dong/kg (it was 340,000 dong) and black tiger shrimps size 25 pcs/kg are at 270,000 dong.
According to a report by the Trà Vinh provincial Agriculture and Rural Development department, prices of whiteleg shrimp and black tiger shrimp increased sharply over the last week. Black tiger shrimp were priced at 30,000-40,000 dong/kg and prices of whiteleg shrimp increased by 20,000 dong/kg. These species saw the biggest rise in price among all agricultural and seafood products in this province.
VFM