Markets
Khánh Hòa face difficulties in selling lobsters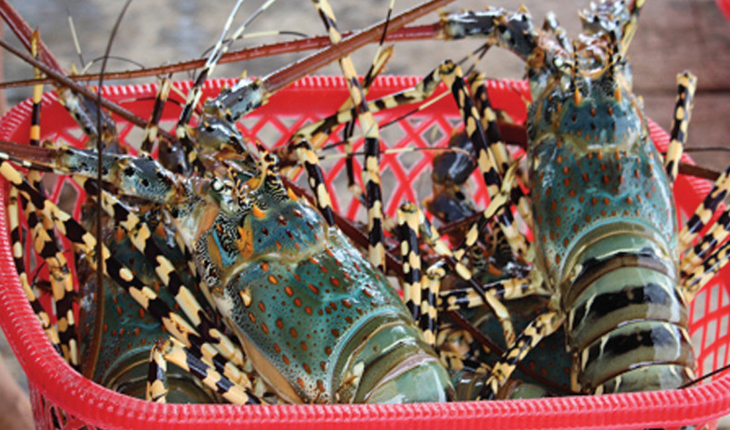 Lobsters can't be exported due to the COVID-19 pandemic, meanwhile the domestic consumption has reduced, making farmers face considerable difficulties.
Buyers, sellers, and feed providers usually crowded the road to the lobster farming area in Cam Phú and Cam Phúc Nam wards of Cam Ranh city, Khánh Hoà province at this time of the year. However, a few traders came to buy lobsters this year, especially in the last two weeks when the second surge of the coronavirus outbreak hit the country, irregardless of low prices offered by local farmers. In Khánh Hoà's lobster farming area, a farmer owns at least 10 cages, the biggest one has 40 cages. The cost of feed alone reaches not less than 2 million per day. Many farmers borrowed money from a bank or other scriveners to retain their lobster cages and daily expenses.
Khánh Hoà has more than 64 thousand cages and rafts of lobsters with output of over 1,300 tons per year, earning thousands of billion dong revenue. The COVID-19 pandemic made lobster farmers suffer from serious loss earlier this year while the second surge hits with no one knowing when it ends. This makes lobster farmers confused about bailing out to reduce loss or keeping lobsters to wait for higher prices.
Reducing stocking density and numbers of cages in the ocean to preserve money are warnings given by provincial authorities to lobster farmers. This is a suitable measure because farmers may take more risks borrowing money with high interest rates to retain their lobsters, especially in the coming hurricane season in the Middle.
VFM