Markets
Cà Mau: prices of giant tiger shrimp fall by half in the run-up to harvest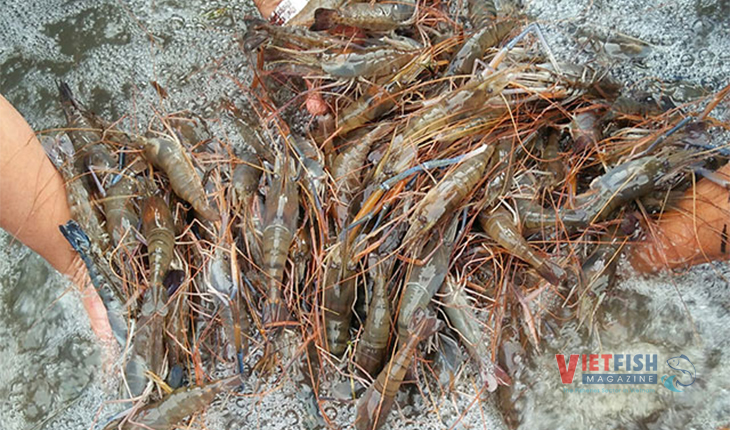 According to statistics by Cà Mau provincial department of Agriculture and Rural Development, the province's seafood output hit 146,500 tons by March with farm-raised shrimp reaching 46,800 tons and wild-caught shrimp being 700 tons. The province has a total of around 280,200 hectares of shrimp farm.
The Cà Mau Association of Seafood Exports and Producers (Casep) says that companies are facing multiple challenges and will experience the same situation in at least the next four months. Casep's General Secretary Trần Hoàng Em says the harvest is days away meanwhile the price of giant tiger shrimp size 20 pcs/kg is falling to 180,000 dong/kg (7.8 USD/kg), down 100,000 dong/kg (4.3 USD) compared to before Tet holiday.
The province is going to cope with multiple challenges and experience negative export volume in April and Quarter II, 2020, Cà Mau provincial department of Industry and Trade says in a statement.
Cà Mau is the largest aquaculture area in the country with export volume reaching nearly 1,2 billion USD each year. However, it has taken in only more than 140 million USD since early this year, down over 18% compared to the same period last year due to the covid-19 influence.
The export volume to the US is expected to reach over 16 million USD, down 66.7% and to China is 4.5 million USD, down 67.7%.
VFM