Markets
Seafood exports continue to fall in September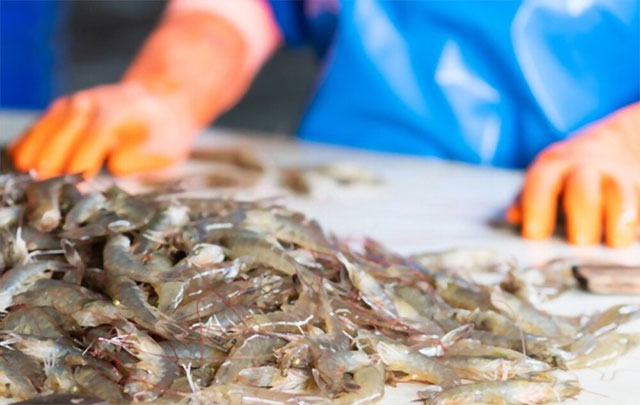 According to the General Department of Vietnam Customs, in September 2020, the country's seafood exports are estimated to reach 129,000 tons with a total worth of 600 million USD, down 34.3% in quantities and 27.39% in value as compared to the same period last year.
Vietnam has seen a sharp decrease in seafood exports for two consecutive months. Sales of 128,580 tons of seafood were recorded in August, valued at 595 million USD, down 30.6% in quantities and 26.6% in value as compared to the same period last year.
The slump was attributed to the negative impact of COVID-19 pandemic outbreak in the South in months, which has caused lots of difficulties to the processing and exports of enterprises.
Vietnam's seafood exports totalled 1.418 million tons in the first nine months of the year, valued at 6.169 billion USD, down 0.71% in quantities and up 2.4% in value as compared to the same period last year.
If the COVID-19 pandemic remains complicated in October 2021, Vietnam will find it difficult to fulfil the plan of seafood exports this year. However, if the pandemic is controlled, enterprises will be able to increase their market shares in big importing countries in the peak season late 2021.
The US, EU, Japan and Korea will increase their purchases of shrimp in the last months of the year. These are potential markets for Vietnam's shrimp. Sales are forecasted to rise in big markets in October and mid-November.
Localities and enterprises are boosting the vaccination for workers and employees in processing factories and industrial zones so that the supply chain will not be disrupted.
Noticeable sales of pangasius have been recorded in the US, meanwhile a decrease was reported in China and ASEAN. Exports of this species to the US, Russia, Mexico and Brazil should be boosted in the future.
Demand for pangasius in China, Australia and ASEAN may increase again. However, the COVID-19 pandemic will cause a lot of trouble to pangasius processing and exports.
Tô Tường Lan, VASEP's Deputy General Secretary said that regulations of pandemic prevention and economic recovery should be flexible. For example, cured COVID 19 patients and those, who already received one dose of vaccine, should be allowed to go to work as usual.
A smooth scheme should be established to enable round trips from processing factories to material production areas. The "three on site" scheme should be replaced with a more effective method so as to reduce production costs and facilitate the safety and peace of mind for workers.
VFM