Markets
Shrimp exports to the EU skyrocketed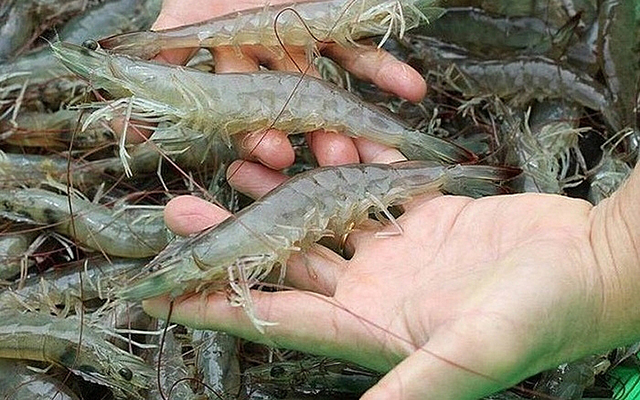 In November 2021, a noticeable sales of Vietnamese shrimp were recorded in the EU  market, with an increase of more than 86%. 
According to the General Department of Vietnam Customs, in November 2021, the country's shrimp exports increased by 16% with a worth of USD 366 million. Increases in sales were recorded in major markets such as the US (24%), Korea (19%) and the EU (86%).
VASEP reported that as of November 2021, the country's shrimp exports reached USD 3.55 billion, up 3.4% from the same period last year.
Shrimp exports to the EU market increased by 16% with a worth of USD 548 million, accounting for 15.4% of the total of Vietnam's shrimp export volume. The largest importer of Vietnamese shrimp were the Netherlands, German and Belgium, accounting for 69% of the total of Vietnamese shrimps going to the EU.
In November alone, shrimp exports to the EU reached USD 66.5 million, up 86.4%. Remarkable increases in sales were recorded in most of the member countries, such as the Netherlands (47%), German (87%) and Belgium (118%).
Moreover, other markets in the bloc saw dramatic increases in importing Vietnamese shrimps such as France (161%), Denmark (99%), Switzerland (196%), and Italy (123%. 
Vietnamese shrimps have been imported to the EU via 80 ports in countries, with the largest density being recorded in the Port of Rotterdam in the Netherlands, 23%. The second and third largest density went to the Port of Hamburg in Germany, more than 14%, and the Port of Antwerp in Belgium, more than 12.2%.
With considerable experience in processing and owning lots of ASC granted products, Vietnam has become the leading supplier of cooked whiteleg shrimp and other products made from those shrimp to supermarkets in the EU. Vietnam is considered the largest black tiger shrimp producer in the world and the second black tiger shrimp exporter to the EU.
In contrast to black tiger shrimp from Bangladesh, Vietnamese black tiger shrimp are sold in supermarkets and high class food markets and services in the EU. This is attributed to the fact that lots of Vietnam's producers have been granted the ASC certificate, thus they can easily enter the markets where the ASC certificate is required. In these markets, Vietnam's exporting companies have to face very little or even not any competitiveness. 
VFM