News
Preliminary result regarding the 17th anti-dumping pangasius duty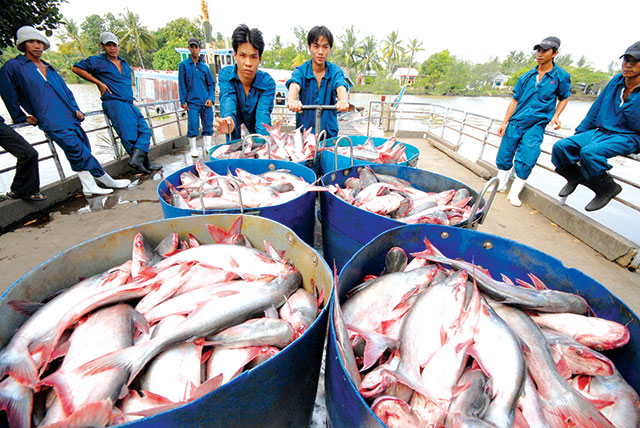 Trade Remedies Authority of Vietnam (Ministry of Industry and Trade) informed that the United States Department of Commerce (DOC) had come to some primary conclusion after the 17th review of Vietnamese pangasius and catfish anti-dumping taxes, namely the POR17, from August 1, 2019, to July 31, 2020.
The DOC has cancelled inspection on 28 out of 63 inspected enterprises owing to various reasons. Among the rest, the DOC has raised several questions to Nha Trang Seafood Company (NTSF) and Eastern Sea Seafood Company (ESS) for investigation. In addition, the DOC has also certified the Green Farms to meet the individual tax rate. Thus, currently, there are about 10 pangasius and catfish export enterprises of Vietnam which are free of the U.S. anti-dumping tax, including some large companies such as Vĩnh Hoàn Company, Nam Việt Company, NTSF, …
The DOC will reduce the anti-dumping tax from the current price of 0.15 USD/kg to 0 USD for NTSF – a small exporter with 1% market share in 2020 in the U.S. This department simultaneously applied tax rates at 3.87 USD/kg and 1.94 USD/kg respectively for the ESS and Green Farms – two other small exporters in the U.S. market. For Vĩnh Hoàn Company, the preferential tax is 0, which remains unchanged after this preliminary overview.
The DOC has informed the involved parties to recommend or offer the department to hold a hearing within 30 days since the overview declaration day. The final result is expected to be enacted by the DOC within January 2022. The Ministry of Industry and Trade noted that they would strongly cooperate with VASEP, Vietnamese export enterprises and the U.S. to tackle existing problems to guarantee Vietnamese enterprises' legitimate rights in this case.
VFM