News
Thanh Hoá: Success in the artificial propagation of white clams in ponds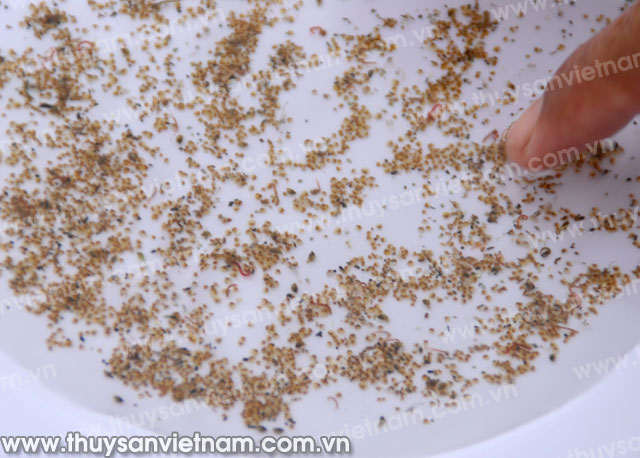 In the past, Thanh Hóa farmers, who wanted to raise white clams, had to import seeds from other provinces such as Tiền Giang, Bến Tre, Trà Vinh, Sóc Trăng, Bạc Liêu, etc. Therefore, they had to incur high costs. The project "Artificial propagation of white clam seed in ponds" was built and implemented to assist farmers in the province to be proactive in seed sources.
Center for Animal Research, Testing, and Service of Thanh Hóa province (formerly Thanh Hoá Aquacultural Research and Hatchery Production Center) is in charge of this project.
The Center built 2 storage ponds and 10 cultured ponds to implement the project. The ponds were all equipped with air distribution systems, roofs, and tarpaulins similar to those used in industrial shrimp farming. The clams' food comes from the center's algae-producing sections. Besides, the center also installs a seawater filtration system for clam rearing. The broodstocks are stocked at a reasonable density and spawning is stimulated.
The center was successful in artificially propagating white clams in ponds and putting them into mass production thanks to advanced infrastructure, equipment, and high-qualified researchers.
Following the success in the artificial propagation of white clams in ponds, the Center has focused on improving capacity and supplying white clam seeds for both inside and outside the province. The production capacity of the Center is currently in the range of  600 million to 1 billion clam seeds yearly, enough to provide seeds for around 1,200 hectares of clam farming each year, accounting for 96% of the clam farming area of the province. 
Mr. Hoàng Văn Tuấn, Director of Thanh Hóa Center for Animal Research, Testing and Service said that the success in white clam propagation in ponds is regarded as a new technological solution, which can be applied to commercial production thanks to its low infrastructure costs, reduced product costs and the ability to produce a large number of seeds. This makes farmers be more proactive in seed sources.