News
Bạc Liêu: Prolonged heavy rain caused severe damages to shrimp and rice fields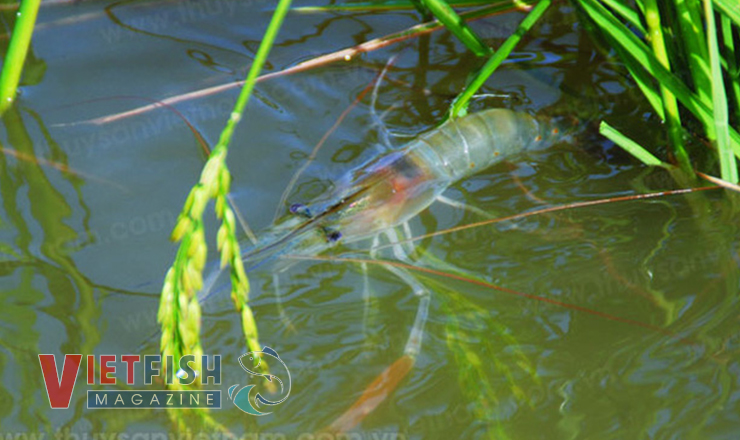 According to statistics by the agriculture industry, prolonged heavy rain has flooded more than 4,500ha of autumn-winter rice farm in Phước Long, Hồng Dân and Vĩnh Lợi districts.
So as to save rice, local farmers mobilized pumps to dewater from rice fields. Likewise, pump stations have been working all day and night with a hope to dewater as promptly as possible so that rice won't be damaged in flooding. However, due to the increasingly heavy rain and high level of water in channels, farmers faced challenges in dewatering. Heavy rain and flooding damaged more than 100ha of rice fields in Bạc Liêu.
According to the provincial Hydro-Meteorological Forecast Station, additional flood tide and heavy rain from October 16 through 21, 2020 will make it more difficult to save rice fields.
Meanwhile, prolonged heavy rain in days also damaged a large amount of shrimp ponds in many parts of the province. Thus, the agriculture sector required professional agencies and local authorities to instruct local farmers to prevent possible diseases and damages in shrimp ponds. In particular, they were advised to reduce the amount of feed on rainy days with low degrees and frequently check shrimps. In case of detecting abnormal symptoms (especially symptoms related to liver and gut diseases), farmers are supposed to frequently monitor shrimps, reduce the amount of feed, add more siphon to eliminate accumulated bottom sludge and waste feed, and improve aeration system to provide shrimps with enough oxygen. Besides, shrimps need to feed vitamin C and agents that activate the immunity and improve the vital resistance.
Also, after heavy rains, farmers need to check pH and basicity for prompt adjustment and bubbling so as to reduce the water stratification in grow-out ponds.
VFM