News
Cà Mau is about to get the shrimp harvest in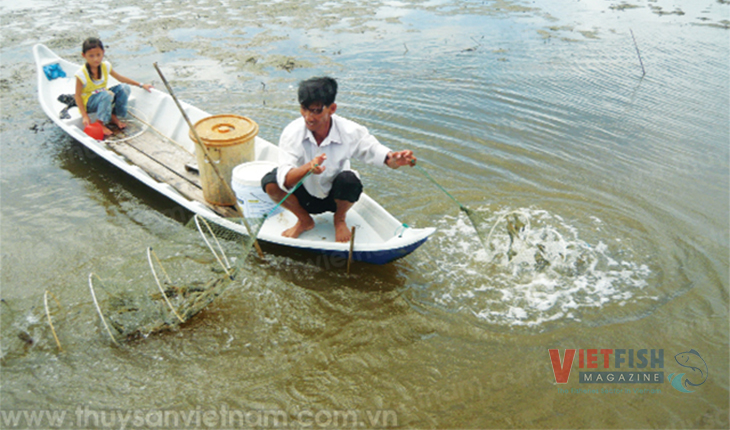 The province has taken in 146,500 tons of seafood by Mar. 2020 with 46,800 tons of farmed shrimp and 700 tons of exploited one, according to the Cà Mau provincial Agriculture and Rural Development Department. Total shrimp area of Cà Mau is 280,200 hectares.
The province has 8,593ha of intensive shrimp farm, 144,495ha of improved-extensive farm and 135,900ha of extensive farm. Shrimp output is expected to reach 210,000 tons by the end of 2020, with 200,000 tons of farmed shrimp and 10,000 tons of wild-caught ones.
According to the Cà Mau Association of Seafood Exporters and Producers (Casep), the situation will be hopeless in at least the next four months. Not only are companies suffering but also households will be impacted in the run up to harvest. Farmers will not know how to handle such output of 200,000 tons per year if companies refuse to buy.
"Thus, companies are hoping that the Government will deploy the stimulus loan of 30 billion dong (a financial support for companies under the influence of the covid-19 pandemic) so that they will have enough capital to purchase shrimp from farmers and stockpile", said Trần Hoàng Em, General Secretary of Casep. April and quarter II this year is forecasted to be a challenge with negative export volume, according to the Cà Mau provincial Department of Industry and Trade. 
VFM