News
Trà Vinh: Giving 500,000 traceability stamps for key agricultural and aquatic products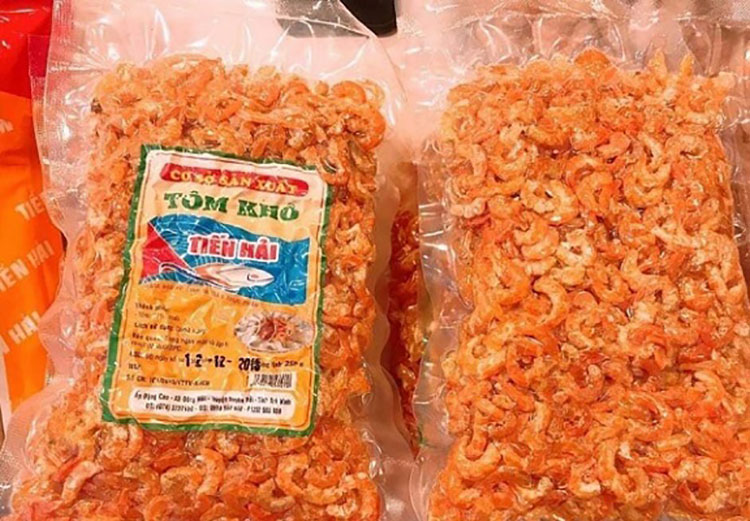 The Department of Agriculture and Rural Development of Trà Vinh province has just organized to award 500,000 traceability stamps to 8 enterprises, establishments and cooperatives producing key agricultural and aquatic products of the province.
Specifically, Trà Vinh Farm Company Limited (Sokfarm) with coconut nectar products; Phú Quới Trading-Manufacturing One Member Limited Liability Company with herbal tea products (Dingling, perilla, lemongrass, longan,…); Trà Vinh Ornamental Flower One Member Company Limited with all kinds of flower and ornamental products; Hoa Tân Wax Coconut Cooperative with waxed coconut products; Tien Hai dried shrimp and fish facility with specialties of dried shrimp, dried fish, …; Phong Vinh Private Enterprise produces food; Cầu Ke Wax Coconut Co., Ltd (Vicosap) with waxed coconut products (coconut wax fibers, waxed coconut candies of all kinds,…); and Mekong Cocoa Company Limited with cocoa products. These are 8 enterprises that have boldly applied digital transformation and innovation in production and business.
Supporting traceability stamps for enterprises producing OCOP products and key products of the province is one of the tasks assigned by the Provincial People's Committee to the Department of Agriculture and Rural Development to pilot the application of traceability management and support transactions on the clean agricultural product floor Azuamua.com in Trà Vinh province in the period of 2021 – 2022. The traceability stamp will help consumers identify the origin of the product where it is produced and produced. how, how to pack, how to distribute, etc., all stages from production – processing – consumption must be transparent and clear. Since then, consumers have had confidence in product quality. At the same time, the support of traceability stamps will help enterprises producing and trading OCOP products and key products of Trà Vinh province to increase the production efficiency of enterprises and promote the application of technology. improve quality to meet the requirements of consumers in the coming time.
VFM