News
Đồng Tháp: Tháp Mười harvests over 110ha of snakeskin gourami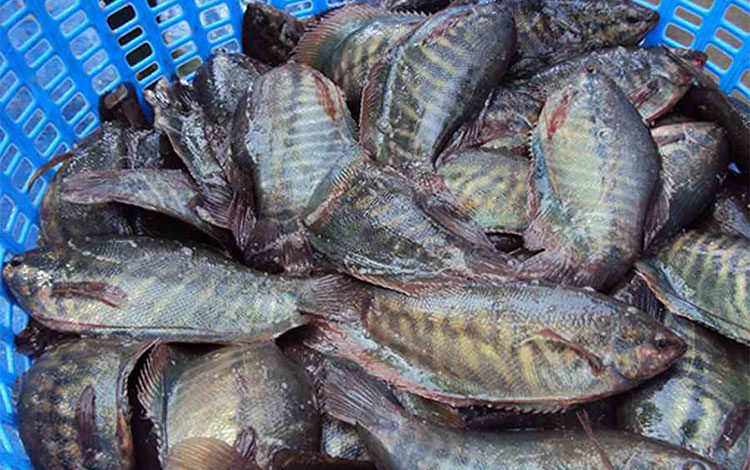 According to statistics, Tháp Mười district of Đồng Tháp province harvests over 110ha of snakeskin gourami, mainly in Láng Biển commune.
The price of snakeskin gourami size 8 pcs/kg ranges between 35,000 and 42,000 dong, and size 5 pcs/kg is sold at 71,000-72,000 dong/kg. At the early crop, households related to fingerling stocking suffered from serious loss, resulting in an increase in production cost; moreover when the feed price rose, lots of snakeskin gourami farmers shifted to rear another fish. According to statistics, Láng Biển commune has had over 180ha of snakeskin gourami, down more than 50ha.
Snakeskin gourami is one of the six key species that the district targets for restructuring; therefore, the Tháp Mười district has planned a 250ha farming area with the surface water of 200ha and a wastewater treatment counter and a drainage system in each farming area so as to handle water being it runs out to the environment. As for biological treatment, the district has water hyacinth and lotus planted to reduce environmental pollution. The traffic and sewerage system is intentionally funded VND 70 billion and snakeskin gourami processing factories are called for investment.
The Tháp Mười district People's Committee and the Consultant unit made a survey to pick the position as an experimental farming area of snakeskin gourami.
VFM