News
Farmers appear to hesitate to stock shrimps in the new crop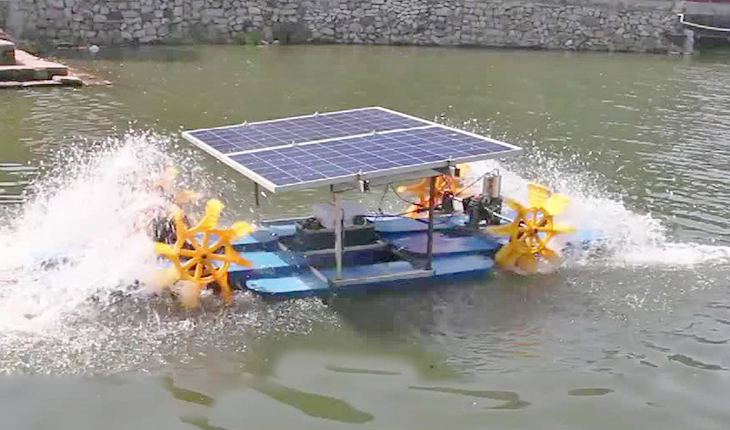 The coastal farming area in the Mekong Delta is getting into a new crop. However, since early this year the acute drought and salinity intrusion and covid-19 pandemic have had a bad impact on the shrimp sector.
A large-scale shrimp farm owner in Vĩnh Tân commune, Vĩnh Châu town, Sóc Trăng province said that stocking rate is quite slow. Local farmers appear to wait until May when rain comes and the temperature is cooler.
Sweltering sunshine has been beating down all over the coastal area since Mar 2020. The whole large shrimp farming area from the Trần Đề estuary to the side of the intensive shrimp farming areas in Vĩnh Châu district of Sóc Trăng and Bạc Liêu is quite silent regardless of the new crop run-up. A shrimp farm owner, Ly, in Khánh Hòa ward of Vĩnh Châu town, has 40 white leg shrimp ponds said that local farmers used to start stocking shrimp in early March as salinity was low. But the ever severe salinity intrusion this year has made them fear of risks. One farmer found his shrimp dead after 20 days of stocking because he had rushed to stock.
Some white leg shrimp size 200 pcs/kg are sold in the village market after over one month and a half of stocking. They were harvested early when shrimp were found weak. Thus, many households are waiting for rain and salinity reduction to start stocking. Ly said that when some farmers intended to bring water from the river to growing ponds, they figured that salinity degree was up to 30‰, meanwhile the recommended degree by local fisheries officials and experienced farmers was 10-12‰.
However, besides harsh weather, local farmers hesitate to stock shrimp because prices are too low. Shrimp size 100 pcs/kg are priced at 76,000 dong/kg by factories. Moreover they are purchasing moderately as exports are stagnant. The Sóc Trăng Fisheries sub-department gave a warning to local farmers, that: hot weather and high salinity degree can result in damage caused by diseases like white spot, red body, acute Hepatopancreatic Necrosis Syndrome – AHPNS, and recently the most concerned Enterocytozoon hepatopenaei disease. The main crop in Sóc Trăng starts on Jan 20 and ends on Sep 30. Growing ponds are now filled with the same amount of shrimp as last year.
VFM