News
Vietnam goes past Thailand, becomes Israel's biggest tuna supplier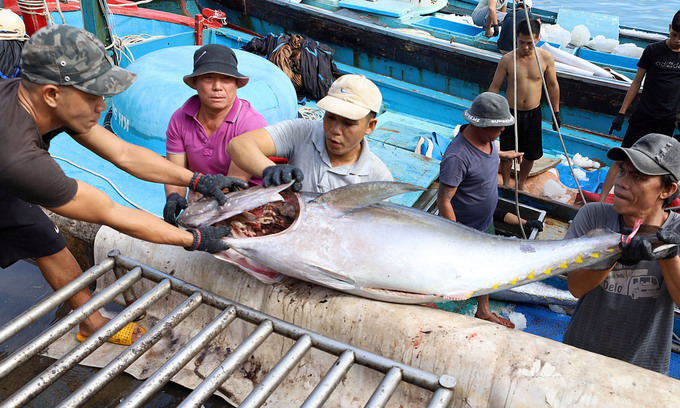 Vietnam surpassed Thailand in the first half of this year to become the biggest exporter of tuna to Israel.
Fishermen carry a tuna in central Khanh Hoa Province. Photo by VnExpress/Xuan Ngoc
It accounted for 31 percent of Israel's imports while that country became Vietnam's third largest market behind the U.S. and Italy.
Israel bought less tuna from most countries amid the Covid-19 pandemic, but increased its imports from Vietnam, the Vietnam Association of Seafood Exporters and Producers (VASEP) said.
Latest data from VASEP shows that Vietnam's exports to Israel jumped by 34 percent during the year until Aug. 15 to nearly $25 million.
Eight companies ship tuna fish to Israel, but have all complained about Covid-related restrictions hurting their production in recent months.
VASEP has repeatedly been petitioning the government to quickly vaccinate workers in the fisheries sector to ensure the supply chain is not disrupted.
Source: https://e.vnexpress.net/