News
Hà Nội: Boost seafood aquaculture to serve Tet Holiday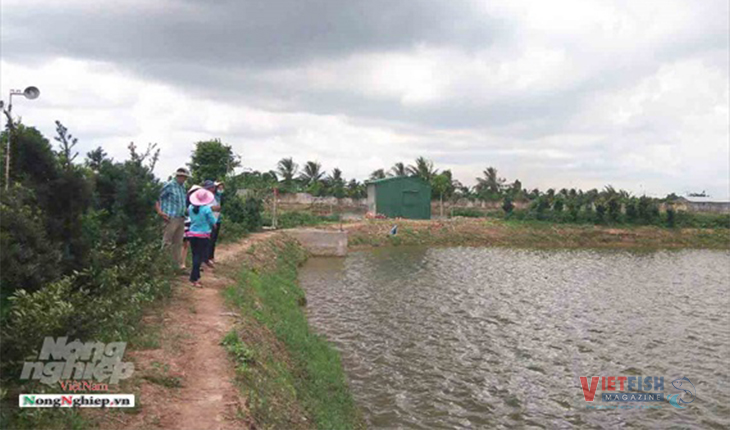 The Covid-19 pandemic has been basically controlled. So as to meet the local demand for the coming 2022 Tet Holiday, Hà Nội city is boosting the stocking and implementing methods to increase aquatic production and product quality.
Fish farmers in the Ứng Hòa district are focusing on the new crop to catch up with the market demand before and after Tet Holiday.
The Director of Hà Nội Fisheries Sub-department Tạ Văn Sơn said that the city has more than 23,400ha of aquaculture, producing 9,675 tons monthly. Since early 2021, the output has totalled 87,000 tons, up 2% as compared to the same period last year. Aquaculture farmers are concentrating on the new crop and taking care of fishes.
As many as 19,250 tons of seafood are consumed per month in Hà Nội, meanwhile only 10,150 tons are provided by local farming areas, accounting for 52.7%; around 9,100 tons are imported monthly from other provinces and cities, accounting for 47.3%.
So as to meet the increasing demand of local people at the end of the year amid the overwhelming Covid-19 pandemic, the Agriculture industry will focus on developing the long-term but high-efficiency farming areas of tilapias and carp. Furthermore, the areas of fish-rice rotation will be expanded so that the total farming areas will reach 24,000 ha (up 600ha), producing around 10,000 tons per month. The industry will ask the City authority for financial support to buy aquatic breeds which have short duration cultureand environment treatment chemicals for 7,000ha of concentrating farming areas. Moreover, local authorities are requested to facilitate the transportation and consumption of seafood products.
Hà Nội will continue to work with other provinces and cities to buy about 2,500 tons of seafood per month from Quảng Ninh, Hải Phòng, Thanh Hóa, and Nghệ An so as to diversify seafood products to serve local citizens in Hà Nội.
VFM